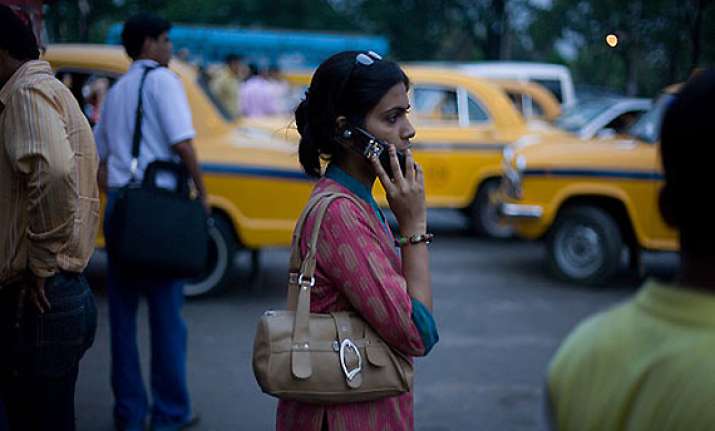 New Delhi, Apr 23: Telecom regulator TRAI on Monday proposed a steep minimum price for auction of 2G telecom spectrum, setting off fears of a hike in mobile phone tariffs which are at present among the cheapest in the world.

The regulator, whose recommendations are not binding on the government, valued 2G spectrum at about Rs 7 lakh crore, nearly seven times more than Rs 1.04 lakh crore that the government had received through auction of 3G spectrum in 2010.

The Telecom Regulatory Authority of India (TRAI) proposed a minimum or base price of Rs 3,622.18 crore for every mega Hertz of spectrum in the 1800 MHz band, where radio airwaves have been freed after the Supreme Court cancelled all mobile permits issued by the then Telecom Minister A Raja in 2008.

The price set is around 10 times more than what companies such as Unitech Wireless, Swan Telecom and Shyam Telecom paid for at least 4.4 MHz of all-India spectrum in 2008.

A pan-India spectrum in 1800 MHz band will cost Rs 18,000 crore. The reserve price is several times the base price of Rs 3,500 crore for 3G spectrum auction.

TRAI recommended that auction should be open to all companies except those having a more than prescribed limit of spectrum, potentially disqualifying incumbents like Airtel, Vodafone and BSNL.

Telecom operators were naturally not happy with the recommendations with some even mulling legal action on the grounds that the regulator had exceeded its brief.

Expressing concern at TRAI recommendation, Vodafone said, "We believe that several of these recommendations are retrograde and if accepted, will do irreparable harm to the industry."

Deloitte Haskins & Sells said higher price for spectrum may ultimately lead to upward revision in tariffs.

KPMG said TRAI recommendations were "appropriate steps towards efficient utilisation of spectrum" but added that the high reserve price is likely to strain resources of bidders.

The reserve price for 800 MHz has been fixed at Rs 7,244 crore, TRAI said, adding that spectrum will be offered in blocks of 1.25 MHz, and at least 5 MHz will be offered in the auctions.

The auction is proposed to be open to all eligible companies holding spectrum below a prescribed cap.

Also, spectrum to be assigned through auction shall be liberalised -- that is spectrum in any band can be used for deploying any services in any technology.

TRAI said the reframing of spectrum in the 800 MHz and 900 MHz bands should be carried out progressively at an early date but not later than the due date of renewal of the licences.

Also, the spectrum available with service providers in the 900 MHz band should be replaced by spectrum in the 1800 MHz band, which should be charged at the price prevalent at the time of refarming.

The auction should be conducted using Simultaneous Multiple Round Auction (SMRA) format.

As regards the auction of spectrum in 1800 MHz and 800 MHz bands to be conducted immediately following these recommendations, TRAI has said that it should be held in single stage. Auction of 1800 MHz spectrum can be done in current 2012-13 fiscal itself.

"It (TRAI recommendations) will hamper the ability to connect the unconnected and goes against the objectives of National Telecom Policy of ensuring improved rural tele-density and right to broadband," Vodafone said.