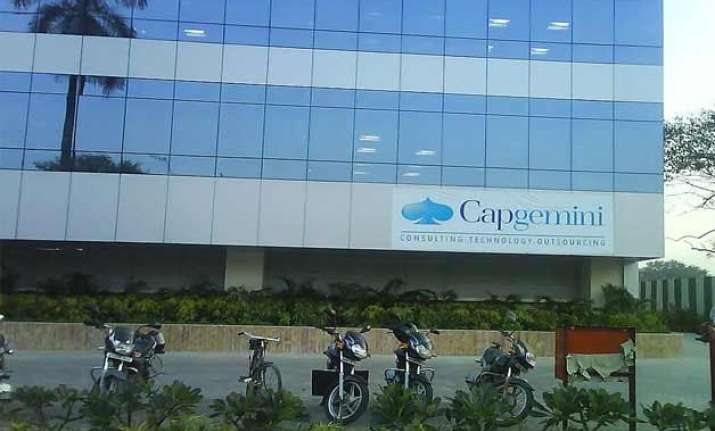 New York: French IT services company Capgemini will buy IGATE Corp a US-based company with a large presence in India for USD 4 billion in cash to create an entity with a combined revenue of USD 14 billion to take on rivals like IBM.
The acquisition will give Capgemini access to IGATE's customers like General Electric and Royal Bank of Canada and boost its US-generated business to 30 percent of its total revenue and make North America its largest market.
Capgemini will offer USD 48 for every IGATE share as part of the definitive merger agreement, 4.7 percent more than the IGATE stock's Friday closing price of USD 45.85 on the Nasdaq stock exchange, the companies said in a joint statement.
New Jersey-based IGATE an applications, network and business process outsourcing specialist will also help Capgemini expand in infrastructure services, healthcare, retail and manufacturing markets.
Capgemini and IGATE would together have combined annual revenue of 12.5 billion euros (USD 14 billion) this year. The merged group would have around 1,90,000 employees and an operating margin of 10 percent, Capgemini said.
About 27,000 of the workforce will be based in India and another 50,000 in the US.
North America will represent 30 percent of the estimated combined revenue.
The merger has been agreed by the boards of both companies and a majority of IGATE shareholders.
"It will give us a new status on the American market," Capgemini Chief Executive Paul Hermelin said.
Capgemini has for some time been targeting an expansion of its presence in North America, which it says is the most innovative technology and services market in the world.
The acquisition will be part funded by Capgemini's own cash as well as an increase in its capital, the French company said. The capital increase would dilute existing shareholdings by no more than 6 percent. The rest of the acquisition will be financed through debt.
Hermelin said the company doesn't plan any more major acquisitions in the coming two years.
"IGATE is a leading company that perfectly fits our strategic ambition. It will give us a new status on the American market, and take further our industrialisation journey to offer ever more competitive services to our clients," Hermelin said in a statement, adding "this will also give to the Group's Indian operations a new scale, allowing us to compete on par with the best US-based and Indian-based companies."
In a separate statement, Capgemini said it had generated consolidated revenues of 2.7 billion euros in the first quarter of 2015. 
"Based on the first quarter results, the Group raises its growth objectives for 2015. Capgemini forecasts a revenue growth, at current rates and perimeter, of at least 5 percent," Capgemini said.
This is higher than the forecast of growth objective of 3 percent to 5 percent in February, it added.
IGATE was founded in 2006 by two Indians Ashok Trivedi and Sunil Wadhwani. Nearly, half of its 33,000 strong workforce is in India.
IGATE is headed by former Infosys executive Ashok Vemuri. IGATE had acquired Mumbai-based Patni Computer Systems in 2011 for around USD 1.22 billion.
"In Capgemini, we have found a partner that will advance our ability to innovate and build industry solutions that will enhance the value proposition we bring to our clients. In addition, this powerful combination will provide exciting opportunities for our employees to expand their capabilities," Vemuri said.