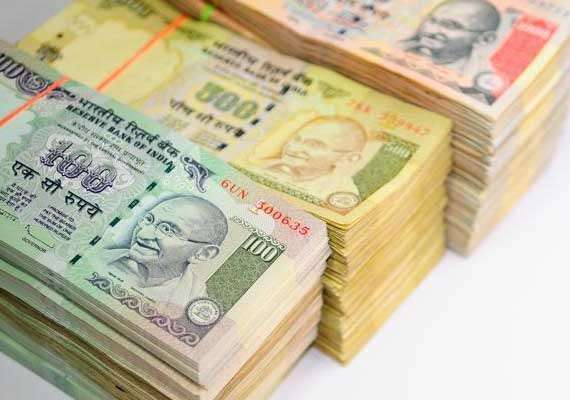 Mumbai, July 23: The current account deficit (CAD) of the country is "peaking" but is likely to hover around 4 per cent level until 2015, says a Bank of America Merrill Lynch report.
"India's current account deficit is likely peaking at elevated levels. We expect it to abate from 4.8 per cent of GDP in FY2013 to 4.3 per cent in FY2014 and 3.7 per cent in FY2015," DSP Merrill Lynch India Economist Indranil Sen Gupta said in the research note.
CAD, which is the difference between the outflow and inflow of foreign currency, is likely to remain above the "sustainable" level of 2.4 per cent of GDP until 2015.
According to the reports the factors that are largely responsible for the elevated levels of CAD include low growth, which hurts exports, and high G-3 liquidity, which pumps up the oil import bill, that will likely last until 2015.
Moreover, a high current account deficit is expected to limit the accumulation of forex reserves in the normal course, BofA-ML added.
"The good news: the CAD is likely peaking. The bad news: it will persist at around 4 per cent of GDP until 2015, above our sustainable 2.4 per cent estimate. Ugly is this will limit FX accumulation," BofA-ML said.
During 2012-13 CAD hit a record high of 4.7 per cent of GDP or $88 billion.
On rupee, the report said that the INR is expected to remain under pressure of around 3-5 per cent annual depreciation - until the RBI recoups forex reserve.
"We expect the RBI to hold 58-62/USD, if the US dollar trades in a 1.20-1.30/euro band," it said, adding that "unless it raises NRI or sovereign bonds, the INR will likely breach 65 against the dollar in 2014, as it can at most sell USD 30 billion in defence."
The rupee has depreciated by more than 10 per cent in the last one month and crossed the psychological level of 60 per dollar in June-end and touched over 61-level in early July.
"We expect the RBI to finally take more proactive steps to recoup FX reserves. Issuing NRI bonds or sovereign debt offer readymade fixes. Other options: hiking FII debt limits, FDI limits (telecom done) and FII equity limits in PSU banks," the report said.