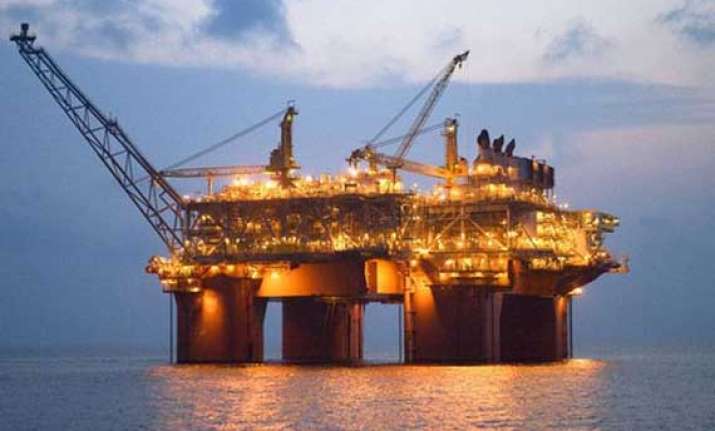 New Delhi, June 21: A proposal for across-the-board hike in natural gas prices will go before the Cabinet today after key ministries of finance and fertiliser have endorsed the plan to raise the rates by 60 per cent.
The Oil Ministry had on Wednesday moved a note for raising gas prices to $6.775 per million British thermal unit for consideration of the Cabinet Committee on Economic Affairs (CCEA).
However, Oil Minister M. Veerappa Moily is travelling to Tripura for the inauguration of ONGC's power plant built by President Pranab Mukherjee, official sources said.
It is for this reason that even if the proposal comes up for consideration of the CCEA, there may not be a decision, they said, adding that in all likelihood the issue may be referred to a group of ministers for further discussion owing to intense opposition from certain lobbies.
There was also buzz that the ministry had in fact withdrawn its listed agenda for presenting a status report on implementation of ethanol-blend petrol programme from the CCEA meet.
The ministries of finance, power fnd Fertiliser have sent their comments on a revised note floated by the Oil Ministry for pricing natural gas, as per the formula suggested by a panel headed by C. Rangarajan, the Prime Minister's chief economic advisor.
The panel had suggested pricing domestic gas at an average of rates at three key international hubs -- US Henry Hub, National Balancing Point of UK and well-head prices of supplies into Japan, and the actual cost at which India imports liquid gas (LNG).
Sources said the price as per the formula in the current quarter comes to $6.775 per million British thermal unit as against the current rate of $4.2 per mmBtu.
The Ministry of Finance wanted some changes in the pricing methodology by excluding international hub rates and pricing domestic gas at rate equivalent at the actual cost of LNG to India on a long-term contract.
The gas price, if the Finance Ministry's suggestions are accepted, would come to $6.79 in the immediate future and $8.93 by the end of current fiscal. It would rise to $10.29 in 2014-15 and $10.92 in the subsequent year.
The price of gas as per the Oil Ministry proposal formula would be close to $12 in 2014-15 and $14 in the next year.
The Power Ministry, sources said, pitched for a gas price of no more than $5 and no change in rates of gas produced by state-owned firms like ONGC, called APM gas.
The Oil Ministry has rejected the suggestion of no change in APM price, saying producers need to be incentivised to raise output.
The Fertiliser Ministry was largely in agreement with the proposal for revising rates every quarter, sources added.
The Oil Ministry has proposed raising gas price for state-run firms immediately and that for Reliance Industries from April 2014 when it is contractually due.