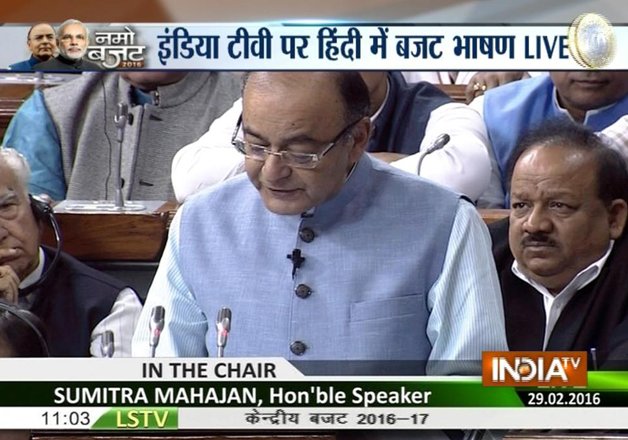 New Delhi: Union Finance Minister Arun Jaitely today presented the General Budget for next fiscal, giving thrust to three sectors - farming and rural, social sector including healthcare and infrastructure. Presenting the budgetary proposals in Lok Sabha, he said, despite global economic slowdown, export contraction and two consecutive droughts, India registered a robust GDP growth of 7.6 per cent.
"I am presenting the budget when the global economy is in crisis," Jaitley said in his first set of remarks, adding that India, despite the gloom in the world economy, was turning difficulties into opportunities.
Giving relief to small tax payers, Jaitley said that people living in rented houses will be eligible for deductions of up to Rs 60,000 now -- up from Rs 24,000. He also said the ceiling of tax rebate for people with income up to Rs 500,000 per annum was being raised to Rs 5,000 from the present Rs 2,000. For larger tax payers, he said, the income tax surcharge of 12 percent at present was being hiked to 15 percent for incomes exceeding Rs 1 crore per annum.
FY17 deficit at 3.5%
Further, Jaitley said that the fiscal deficit target of 3.9 perecent of GDP for the current fiscal will be met, even as the target for next year has been fixed at 3.5.
He said the nine pillars of this year's budget will be: agriculture, social programmes, rural development, education with skill development, infrastructure, financial reforms, policy reforms in terms of ease of doing business, fiscal discipline and tax reforms.
He said the government had targeted agriculture credit of Rs.8.5 lakh crore in 2015-16, which was being enhanced to Rs 9 lakh crore in the next fiscal. He also said that Rs 19,000 crore will be allocated for rural roads development programme. Overall, Rs 87,765 crore was being allocated for rural development as a whole.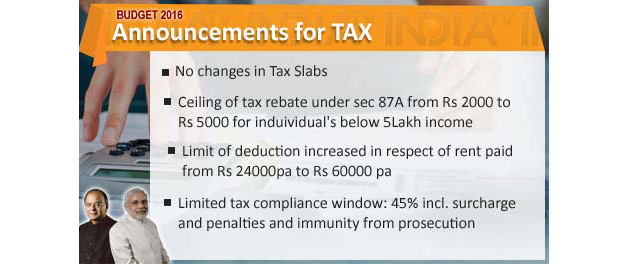 At the same time, Rs 35,984 crore was being allocated for agriculture in the next fiscal.  In addition, Rs 8,500 crore was being allotted towards rural electrification, targeting 100 percent rural electrification by May 1, 2018.
Jaitley also assured that the government intended to double the income of farmers in five years, besides allotting Rs 35,984 crore towards welfare of farmers.
On health, he said, a new scheme will provide medical cover up to Rs 1 lakh per family.
Increase of 15.3% in Plan Expenditure
The total expenditure in the General Budget for 2016-17 has been projected at Rs 19.78 lakh crore, consisting of Rs 5.50 lakh crore under Plan and Rs 14.28 lakh crore under Non-Plan. The increase in Plan expenditure is in the order of 15.3% over current year.
The Price Stabilisation Fund has been provided with a corpus of Rs 900 crore to support market interventions. Jaitley said that monitoring of prices of essential commodities is a key element of good governance.
A number of measures have been taken to deal with problem of abrupt increase in prices of pulses, he said, adding that the government has approved creation of buffer stock of pulses through procurement at Minimum Support Price and at market price through Price Stabilisation Fund.
'Ek Bharat Shreshtha Bharat' programme to be launched
'Ek Bharat Shrestha Bharat' programme will be launched to link states and districts in an annual programme that connects people though exchanges in areas of language, trade, culture, travel and tourism.
Jaitley said that to strengthen understanding of each other, it is proposed to create a closer engagement between States and Districts in a structured manner.
A bill will also be introduced in the current Budget Session in order to amend the Companies Act 2013, he said, adding that this will remove the difficulties and impediments to ease of doing business. The Bill would also improve the enabling environment for start-ups. The registration of companies will also be done in one day.
Highlights:
* I propose to abolish 13 different taxes levied by various Ministries in which revenue collection is less than Rs 50 crores per year: FM
* No change in tax slabs: FM Jaitley
* Long term capital gains period for unlisted companies to be reduced from 3 to 2 years: FM
* I accept suggestion from Rahul Gandhi on providing relief(exemption of duty on braille paper) to differently-abled people: FM Jaitley
* Scope of e-assessment to be expanded to 7 mega cities, to simplify compliance for taxpayers: FM
* Penalty to be 50% of tax in income under-reporting cases, 200% in misreporting of facts: FM
* Retrospective tax cases in courts will soon reach their logical conclusion, no such further taxes: FM Jaitley
* Govt to introduce bill to amend Companies Act for ease of doing business; to enable registration of cos in a day: FM
* Clean energy cess increased from Rs 200/ton to 400/ton on coal, lignite and peat: FM
* Tax on tobacco products up from 10% to 15%, all tobacco products except beedis to be expensive
* Petrol, diesel cars and SUVs to be costlier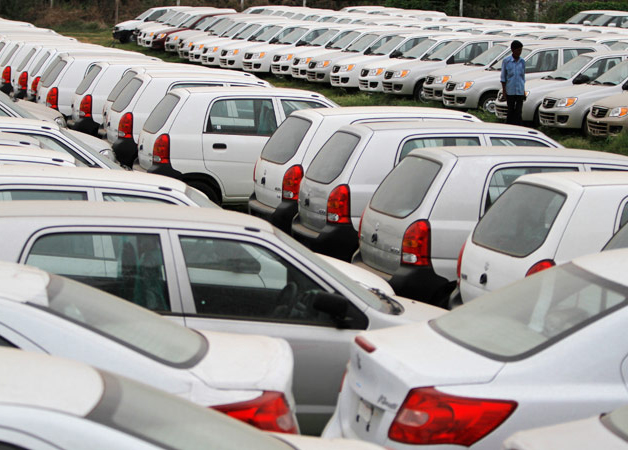 * Sensex crashes over 600 points, Nifty over 550 as Jaitley presents Budget 2016
* Krishi Kalyan Cess to be imposed on all taxable services for agricultural sector
* Service tax exempted for general insurance schemes under Niramayi Swasthya Bima Yojana
* 100% deduction for profits of undertakings from housing projects in cities during Jun '16 - Mar '19
* Customs and excise duties incentivise domestic manufacturing capabilities under #MakeInIndia, flagship scheme of our govt
* Incentives for new manufacturing companies and smaller enterprise companies
* No tax on Start Up for first 3 years
* Service Tax Exemption for services under the Deen Dayal Gram Jyoti Yojana
* Service tax exemption for construction of affordable housing upto 60 sq. m. under state and central housing schemes
* FM proposes implementation of General Anti Avoidance Rules (GAAR) from April 1, 2017
* To lessen burden on individuals with income not exceeding 5 lakh, I propose sealing of tax rebate under sec 87A from 2000 to Rs 5000: Jaitley
* Propose to increase limit on HRA deduction under 80 GG from Rs 24k/annum to Rs 60k per annum.
* Move will impact people who do not own house and do not get HRA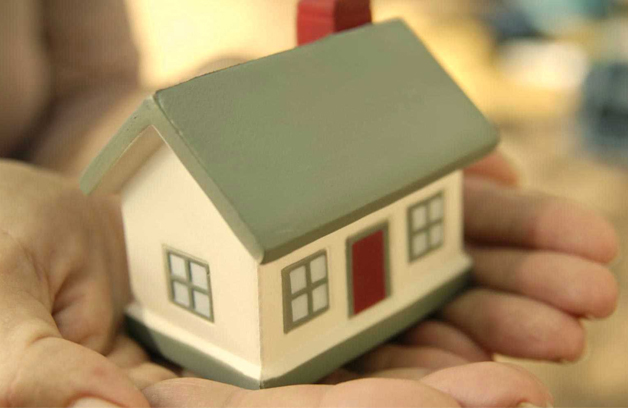 * FM Jaitley retains fiscal deficit target of 3.5% for 2016-2017
* A National Dialysis Services Program will be introduced under National Health Mission
* I propose to amend the SEBI act 1992 in coming year to provide for more number of benches of Securities Appellate Tribunal: Jaitley
* Department of Disinvestment to be renamed as Department of Investment and Public Asset Management
* Govt will enact necessary amendments in the Motor Vehicles Act and open up the road transport sector in passenger segment
* Govt to introduce Aadhar Bill in current session of parliament
* 160 airports and airstrips can be revived at a cost of Rs 50-100 crore each: FM
* FM Jaitley earmarks Rs 25,000 crore for bank recapitalisation of banks for 2016-17
* More measures will be taken if banks need more funds
* Bankruptcy code to be introduced in Parliament by FY17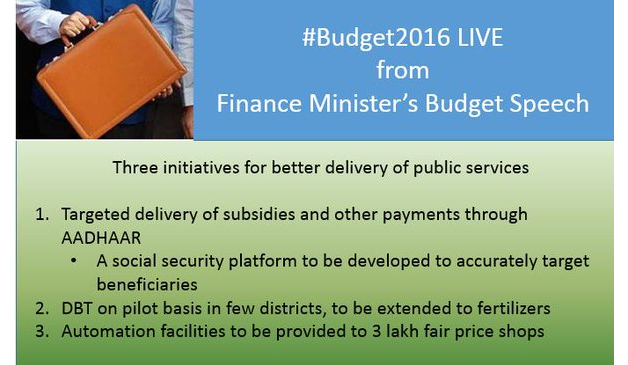 * Debt recovery tribunal to be strengthened, attempt to ensure faster recovery of debts by banks
* Propose massive rollout of ATMs, micro ATMs across post offices in India
* 100% FDI in marketing of food products made in India
* Will incentivise Gas production from deep sea & other deep sources which are yet unutilised
* Comprehensive Code to be introduced to provide a specialised resolution mechanism for bankruptcy of banks/insurance companies:FM Jaitley
* Govt to pay 8.33 pc towards employee pension fund
* Govt to pay new subscribers' contribution to EPF for the first 3 years: FM Jaitley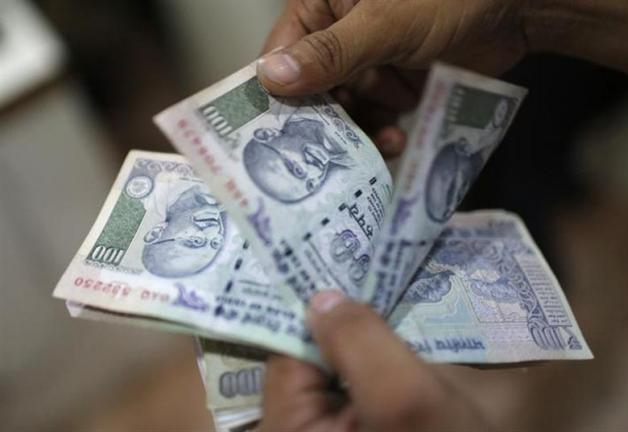 * New credit rating structure for infrastructure to check mispriced loans
* New disputes bill to streamline dispute settlement in the infra sector
* If shopping malls are kept open all 7 days of the week, why not small and medium shops?: FM
* A national careers service was launched in July 2015. We propose to make 100 model career centres operational by end of 2016: Jaitley
* Total investment on railways and roads will be Rs. 2.18 lakh crore: FM Jaitley
* Objective to skill 1 crore youth in the next 3 years under PM Kaushal Vikas Yojna: FM Jaitley
* RS 55,000 core for roads and highways, Rs 15,000 crore additional funds to be raised by NHAI through bonds. Total outlay for roads sector includes allocation for PMGSY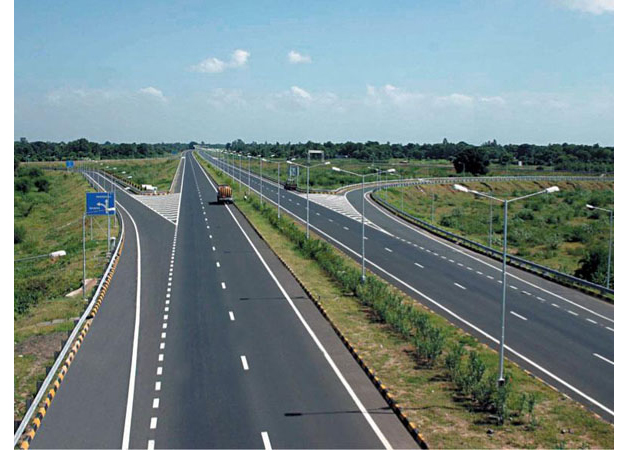 * We plan to launch digital literacy mission scheme for rural India to cover around 6 crore additional households in next 3 years: FM
* National Skill Development Mission has imparted training to 76 lakh youth. 1500 Multi skill training institutes to be set up
* Rs 97,000 crore total outlay on roads and highways this year: FM Jaitley
* 62 new Navodya Vidyalayas to be opened in uncovered districts under Sarva Siksha Abhiyaan
* We've decided to embark upon massive mission to provide LPG connection in name of women members of poor households: Jaitley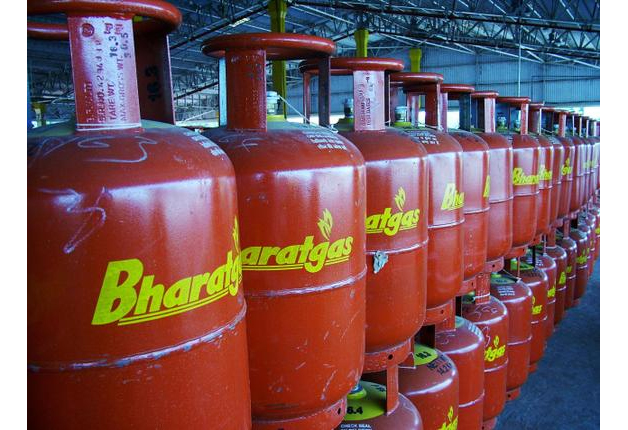 * I have set aside a sum of Rs. 2000 crores in this year's budget to meet the initial cost of providing these LPG connections:FM
* We have decided to embark upon massive mission to provide an LPG connection in the name of women members of poor households: FM
* For rural development as a whole I have allocated Rs 87765 crores in this budget: FM
* We plan to launch digital literacy mission scheme for rural India to cover around 6 crore additional households in next 3 years: Arun Jaitley
* 300 rurban clusters to be set up under Shyama Prasad Mukherji Rurban Mission: FM
* New Health Protection Scheme of Rs 1 lakh per family, additional top-up package of Rs 30,000 for senior citizens
* Govt is committed to achieve 100% village electrification by 1st May 2018: Arun Jaitley #UnionBudget2016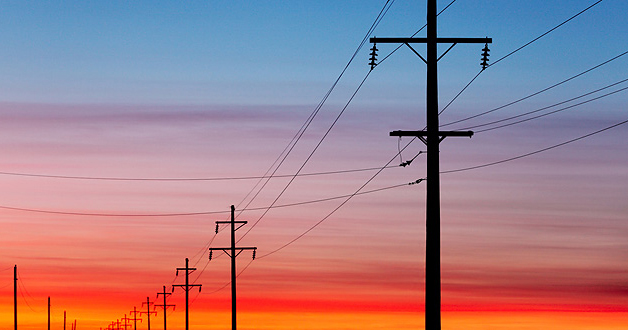 * Sensex rises by 30.11 points, at 23,184.41
* Will give statutory backing to the Aadhar platform
* 19,000 cr allocated for PMGSY
* 65 eligible habitats to be connected via 2.23 lakh kms of road. Current construction pace is 100 kms per day: FM Jaitley
* Target Rs 8.5 lakh crore of agricultural credit in 2015-'16, In 2016-17: 9 lakh crore: FM
* Rs. 2.87 lakh crore - 228% increase to Gram Panchayats and Urban local bodies
* Govt allocates Rs 38,500 cr for MGNREGA
* Swacch Bharat Mission - Rs 9,000 crore
* 300 rurban clusters to be set up under Shyama Prasad Mukherji Rurban Mission
* A unified agriculture market e-platform will be dedicated to nation on birthday of Dr. BR Ambedkar: FM
* Rs 19,000 crore to be allocated for Pradhan Mantri Gram Sadak Yojana: FM
* A dedicated irrigation fund worth Rs 20,000 crore to be set up under NABARD: FM
* 5 lakh acres to be brought under organic farming over a three year period: FM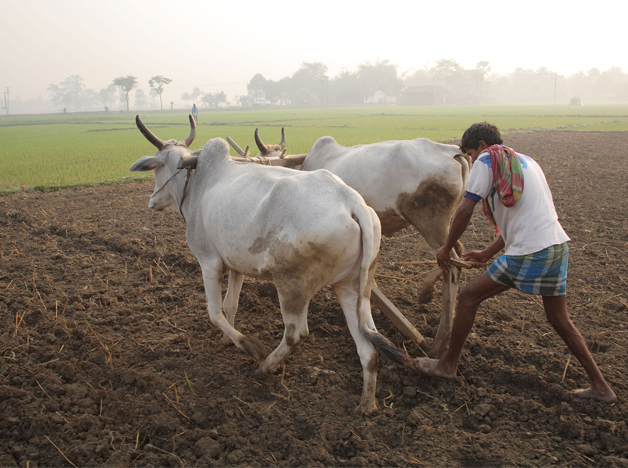 * Total allocation for agriculture and farmers'welfare is Rs. 35,984 crores: Finance Minister
* Govt will reorient its intervention in the farm and non farm sector to double the income of farmers by 2022: FM
* Current account deficit has declined from 18.4 billion US dollars in 1st half of last year to 14.4 billion this year: Jaitley
* We inherited an economy of slow growth, high inflation and low faith in Government: Jaitley
* Forex Reserves are at highest ever level, have reached their highest mark at $350 billion: Jaitley
* We had to work in unsupportive global environment,adverse weather conditions and obstructive political atmosphere
* Govt. has to prioritize expenditure. Focus on the rural and social sectors, infrastructure and recapitalization of banks: Jaitley
* The growth of GDP has accelerated to 7.6%. CPI inflation has declined to 5.4%. Forex Reserves have reached their highest mark at $350 billion: FM
* I am presenting this budget when global economy is in a serious crisis. Indian economy has held its ground firmly: Jaitley
* Amidst global headwinds, the Indian economy has held its own: Jaitley
* Lot of confidence and hope continues to be build around India: FM Jaitley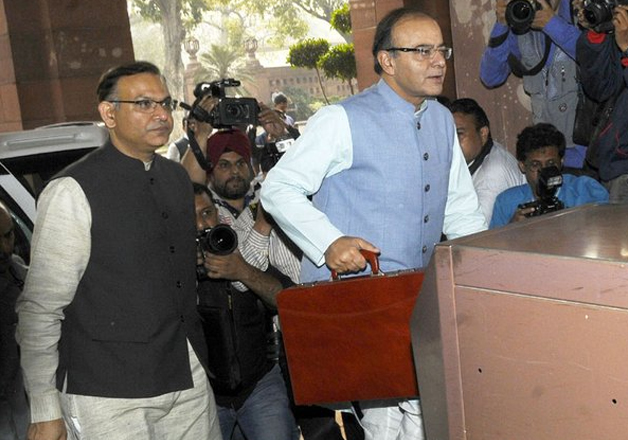 * Arun Jaitley begins Budget 2016-17 speech in Lok Sabha
* Cabinet approves Union Budget 2016-17
* Cabinet meet underway at Parliament ahead of Budget
* PM Modi arrives at Parliament
* FM Arun Jaitley and MoS Jayant Sinha reach Parliament
* Arun Jaitley meets President Pranab Mukherjee at Rashtrapati Bhavan for the customary briefing on the Budget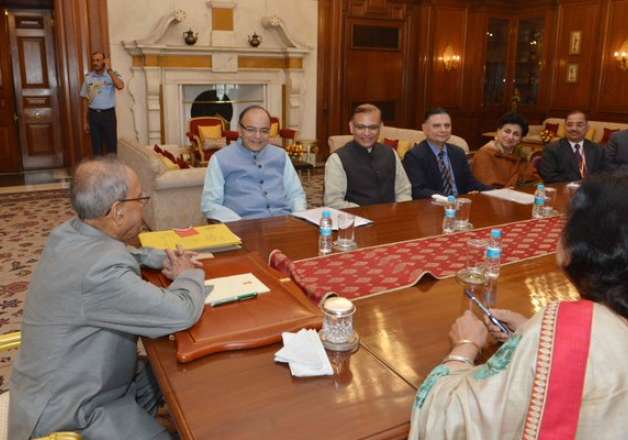 * Finance Minister Arun Jaitley leaves North Block, to meet President
* We will deliver maximum to the people of India: Jayant Sinha
* We have worked very hard on Budget under guidance of PM and FM Jaitley: Jayant Sinha, MoS Finance