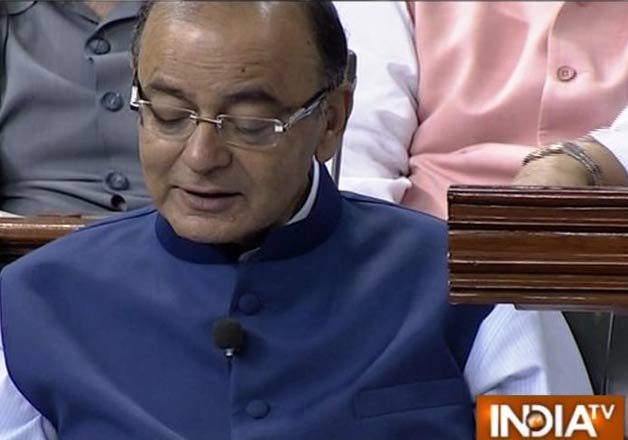 New Delhi: Finance Minister Arun Jaitley on Saturday announced that India will reduce corporate tax on businesses to 25 percent from present 30 % over a period of four years. With the move government aims to create more employment opportunity in the country.
The FM, while announcing the decision, said that it will bring down India's corporate tax structure to global standard.
According to consultancy firm KPMG, India's corporate tax of 33.99 percent, including various surcharges over the base rate, was higher than Asia's average corporate tax rate of 21.91 percent in 2014, and a global average of 23.64 percent. READ MORE
"We will rationalise and remove exemptions to eliminate tax disputes," Jaitley said while delivery his speech in the parliament. Jaitley expects the direct tax collection to be at Rs 14.49 lakh crore in the financial year 2015-16.
This reduction in tax has given some local companies a hope that the budget would reduce their tax liabilities and help them to start investments badly hit by the Indian economic slowdown on the last couple of years.
Finance Minister Arun Jaitley on Saturday announced a budget aimed at high growth, saying the pace of cutting the fiscal deficit would slow as he seeks to boost investment and ensure that ordinary people benefit.