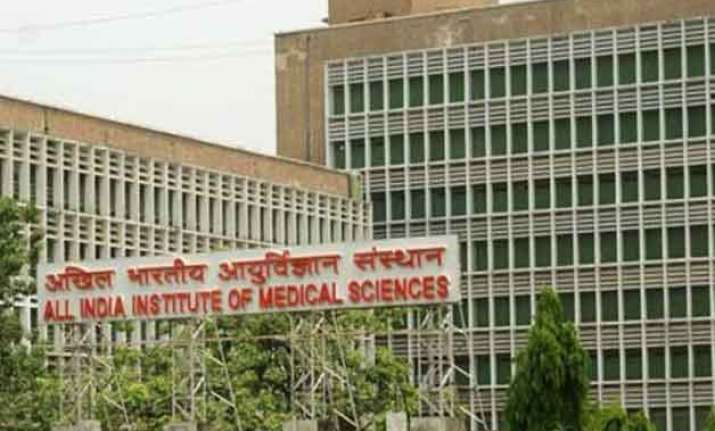 New Delhi: The allocation for the All India Institute of Medical Sciences (AIIMS) here witnessed a marginal drop in the budget for 2015-16 presented by Finance Minister Arun Jaitley Saturday.
Overall, India's health budget has been cut by 5.7 percent percent as Jaitley allocated Rs.33,152 crore against last fiscal's Rs.35,163 crores, with a special focus on AYUSH and setting up of six more AIIMS-like institutes in different parts of the country.
The ministry of Ayurveda, Yoga and naturopathy, Unani, Siddha and Homeopathy (AYUSH) was allotted Rs.1,214 crore with the aim to propagate traditional methods of medicines in the country. AYUSH till last year was a department under the health ministry.
Of the medical institutes, AIIMS got Rs.1,470 crore, down from last fiscal's Rs.1,565 crore. In 2013-14, it was Rs.1,355 crore.
AIIMS is among India's top medical colleges, with its hospital catering to almost 8,000 patients daily, mostly from the underprivileged sections. It has over 2,200 beds.
With six more AIIMS-like institutes, the number of such super specialty institutes has gone up to 14 in the country.
However, many other hospitals and research institutes saw a rise in the allotments.
Safdarjung Hospital, adjacent to AIIMS, has been allocated Rs.520 crore, up from Rs.486.90 crore.
While the Ram Manohar Lohia Hospital will get Rs.400 crore as compared to Rs 322.77 crore in the last fiscal.
Lady Hardinge Medical College has been allotted Rs.250 crore as against Rs.238.15 crore in 2014-15.
Kalawati Saran Hospital in the national capital, which caters specifically to children, was allotted Rs.73.80 crore as against Rs.67.44 crore last year.
The Postgraduate Institute of Medical Education and Research (PGIMER) in Chandigarh has been allotted Rs.650 crore as against Rs.620 crore.
The department of AIDS control too got a hike of 7.4 percent. It was allotted Rs.1,397 crore this fiscal as against Rs.1,300 in 2014-15.