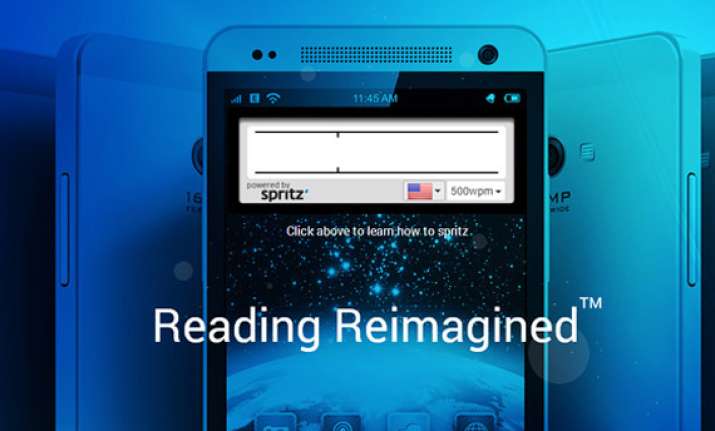 New Delhi: A new app called Spritz claims to be able to change the way we read and make anyone a speed reader.
Spritz works by quickly flashing words onto the same part of a screen so the eyes do not need to refocus. By rapidly changing a word at a time the company says it can boost your reading speeds from about 220 words per minute to 500 and even to 1000 words per minute.
The technology works like this: In every word you read, there is an "Optimal Recognition Point" or ORP. This is also called a "fixation point." The "fixation point" in every word is generally immediately to the left of the middle of a word. As you read, your eyes hop from fixation point to fixation point, often skipping significantly shorter words.
"After your eyes find the ORP, your brain starts to process the meaning of the word that you're viewing," Spritz explains on its website.