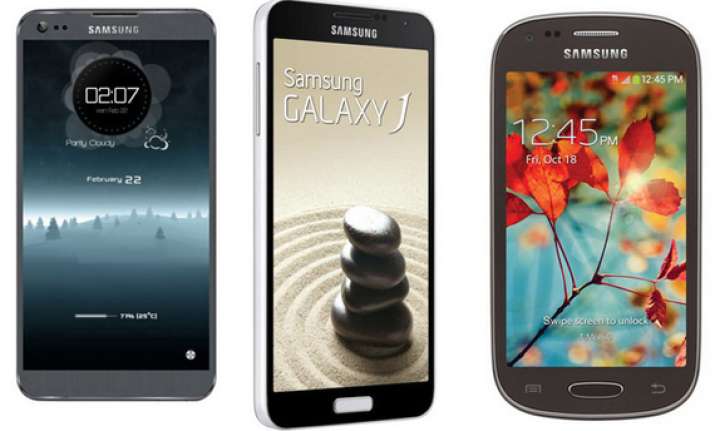 New Delhi: Samsung aims to take the mobile world by storm on February 24 at Mobile World Congress in Barcelona, Spain, with the certainty of unveiling a new Galaxy S5 smartphone with rumoured Apple-fighting features such as a fingerprint scanner and larger screen. The new device will be at the front line of Samsung's defence of its number-one position.
A recently leaked screenshot of the Galaxy S5 that tipped a Quad-HD (1440x2560 pixel) display in the device resulting in a 560ppi pixel density, all packed in a 5.2-inch screen.  Reports also suggest that Samsung might price the Galaxy S5 less than the previous Galaxy S flagships, as requested by wireless carriers. In addition, the Galaxy S5 will be a dustproof and waterproof device.
The South Korean group sold 300 million smartphones last year, 31 per cent of the nearly one billion sold globally and double the Apple's 15.6-percent share, according to US technology research house Gartner.
Read on to find out what other devices the company has planned up for users: