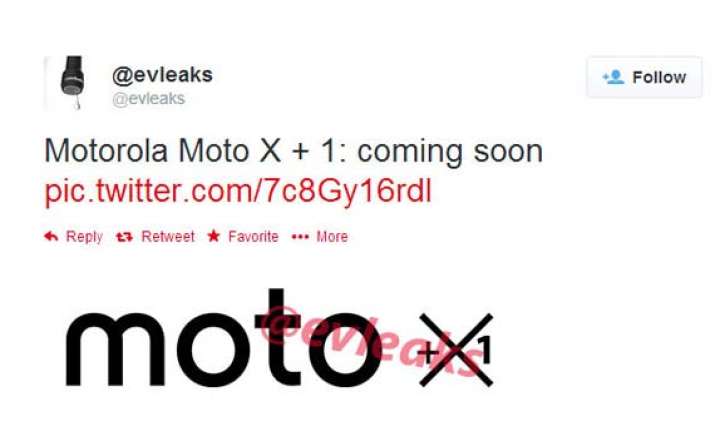 New Delhi: The rumoured latest version of Moto X, may be dubbed as Motorola Moto XƯ, an image posted by famous Twitter leaker @evleaks has shown.
The Tweet adds that the mysterious device is "coming soon." Motorola itself has hinted at a successor to the Moto X coming this summer.
However, it is still not clear what is the Moto XƯ. That's a mystery for now, but the name suggests that it's a new version of the Moto X. Whether this is a codename or final moniker remains to be seen, but it's certainly a good choice that utilizes the Moto X brand.
And while @evleaks has a solid track record, the leak should be taken with some degree of caution, as there's not much context here.