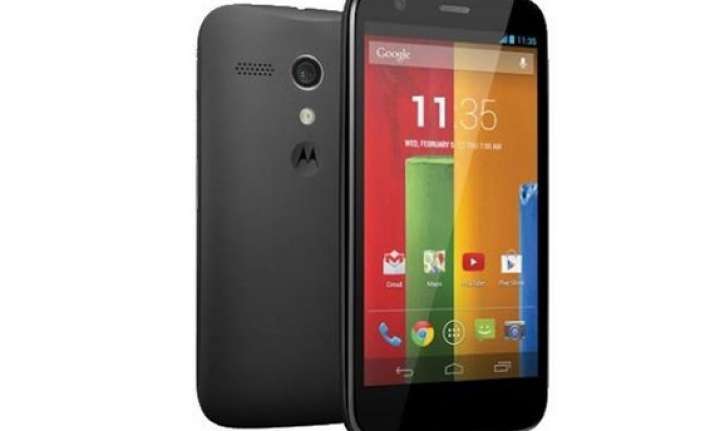 New Delhi: Launching its first handset in India after a nearly two-year hiatus, Motorola today announced that the much-awaited Moto G is priced at Rs. 12,499 for 8 GB version and Rs. 13,999 for the 16 GB variant.
In the US, Moto G — with no contract, no SIM lock and an 'unlockable bootloader' — is priced at around $179 (about Rs. 11,200) with 8 GB of storage and $199 (about Rs. 12,400) for the 16 GB version.
After being acquired by Google in May 2012, Motorola Mobility stopped introducing new products in India. However, the firm continued with its operation in the Indian market.