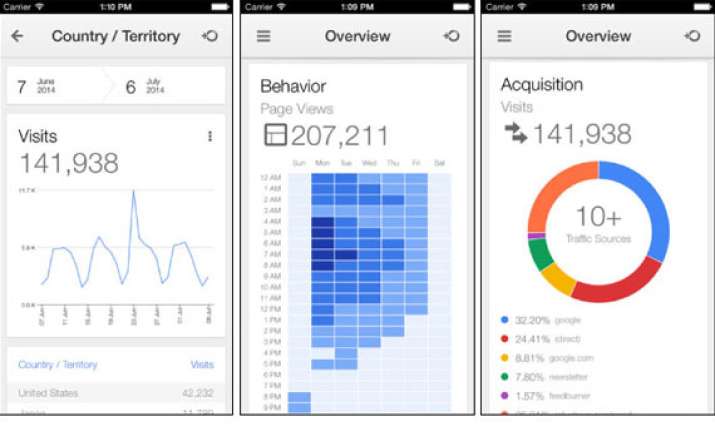 New Delhi: Google has finally released a version of Google Analytics for the iPhone. The iPhone app comes more than two years after Google released Google Analytics for Android.
Like the Android app, Google Analytics for iPhone allows makes it much easier for webmasters to keep tabs on their internet properties on the go.
The app allows users check their website analytics — including real-time visitor reports. Besides real-time and time-based reports, the app can be used to view behaviors, conversions and more.
Google Analytics version 1.0 is available now as a free, 3.9-megabyte download from the App Store. The app is compatible with iPhone, iPad and iPod touch. It requires iOS 6.0 or later.
The app launches with a real-time view of the number of visitors on your site followed by Audience numbers from the time frame selected.
By tapping on each card of the screen, users can easily get more data — such as Real-Time or Audience.