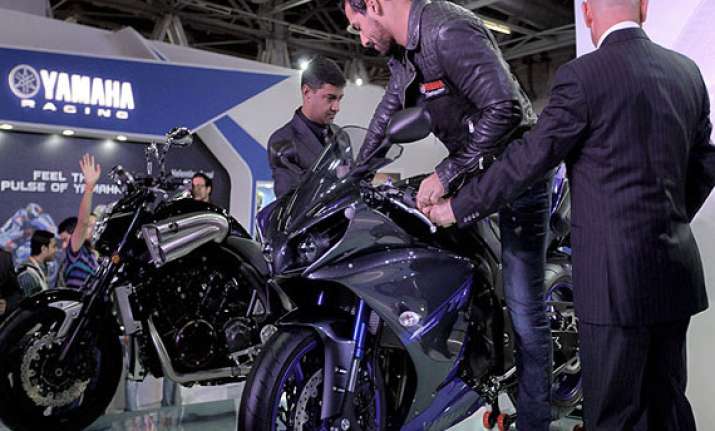 Greater Noida: John Abraham was seen endorsing Yamaha motorbike at the 12th edition of Indian Auto Expo in Greater Noida.
The 41-year-old actor, who is also the face of Japanese bike maker, launched the power pact upgraded versions of Yamaha's R1 and VMax motorbikes.
"I think we have got a wide range of motorcycles and scooters across and of course the VMax is a total muscle bike, it's a men's bike and I must say that very few people can actually control that VMax. It's huge and it's 1700 cc. This R1 again, if you understand speed, you can control. But the 2014 Yamaha is best sport bike in the world," he said during the event.