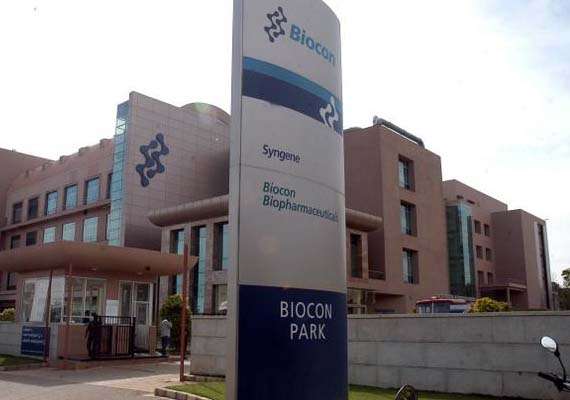 New Delhi, July 26: Biocon has reported a 18.65 per cent rise in consolidated net profit at Rs 93.50 for the first quarter ended June 30, 2013 mainly on account of strong performance in the biopharma segment.
The company had posted a net profit of Rs 78.80 crore in the same quarter last fiscal, the biotechnology major said in a statement said.
Consolidated total income also rose to Rs 700.69 crore during April-June quarter from Rs 576.68 crore in the year-ago period.
Commenting on the results, Biocon Chairman and Managing Director Kiran Mazumdar-Shaw said: "We are pleased to report a strong set of numbers for Q1 FY'14. The new organisation structure has enabled us to deliver superior results with the core business performing strongly."
"The current fiscal will see the company consolidate its various initiatives while it continue investments in biosimilars and novel molecules, to deliver a sustainable growth platform," she added.
Reacting to the results, shares of the company were trading 4.39 per cent higher at Rs 312.70 on the BSE.