Follow us on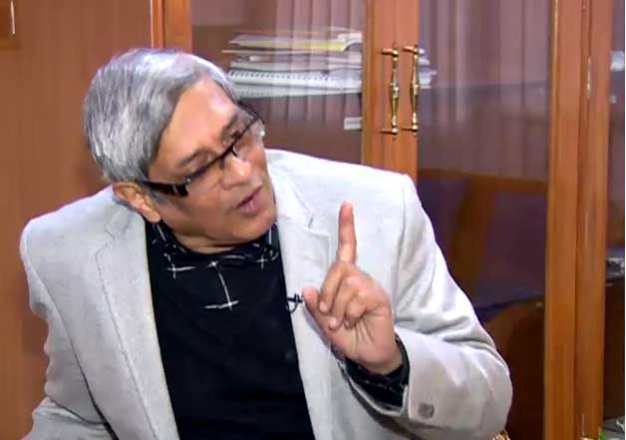 New Delhi: Noted economist and NITI Aayog member Bibek Debroy believes that it's not realistic to look at narrow 'manufacturing' sector for creating large number of jobs for youths of the country.
In an exclusive interview to indiatvnews.com, Bibek Debroy conceded the point that manufacturing remains an area of concern for the government as the desired level of investment is not coming in this sector. However, he expressed the hope that things will improve in manufacturing sector in financial year 2016-17.
"Most of the times, when people say that the manufacturing is not happening in the country, they look at credit off take from banks. However, the data suggests that increasingly, the private investments are being financed out of internal resources. They are not necessarily being financed by banks. So If I look at credit from banks, that is probably a bad indicator. Let's also recognise that there are problems connected with land acquisition, clearances associated with environment, forest etc and there are time lags. Manufacturing investments will begin, I think, from 2016-17," Debroy said.
" Most of the modern manufacturing is today capital intensive. So the direct employment generation that will come from manufacturing is not very high. The indirect employment generation may be higher, may be 2-3 times the direct employment.  So, to solve the problem of employment, we'll have to look elsewhere other than the narrow manufacturing sector. It'll have to happen in not so much in conventional agriculture but in agro-related areas and service-sector related areas, outside the narrow manufacturing," he added.
Read Full Interview: Congress lacks convincing arguments against GST Bill, says Bibek Debroy, NITI Aayog member (Exclusive)
Responding a question on drastic slump in exports, Bibek Debroy pointed out that it was mainly on account of the slump in global economy and India should learn to live with it for next few years.
"So far as exports are concerned, the world economy is not doing that well. The world economy is not going to recover in a hurry. So the 'exports being down' is part of life for next few years. We have to live with it," Debroy said.
Bibek Debroy also agreed that there is a bit of distress in agriculture and rural sectors but he pointed out that government is working on these areas in consultation with NITI Aayog. Like manufacturing, Debroy is hopeful of a recovery in agriculture and rural sectors in Finance Year 2016-17.
 
"Yes, Agriculture and rural sectors are in a bit of a distress and the government is working out a plan to revive the agriculture including the inputs provided by the NITI Aayog. So, I'm hopeful that will be over. In other words, what I'm saying is that I have a feeling that 2016-17 will be a better year also on agriculture and the rural sector," Debroy added.
Read Also: 'Intolerance' was always practiced in India by left-wing circuit, says Bibek Debroy, NITI Aayog member
Strongly defending the new GDP series, Bibek Debroy pointed out that the new series conforms much more with international practices and even IMF predicts India's GDP numbers employing the same practice.  
       
"There is absolutely no question that the new GDP series is far better than the old GDP series. It conforms much more with international practices. Let me point out that amongst the many changes that the new GDP series does is to change the measurement from 'production' to 'consumption'. So when you find that the growth is happening at 7.5% then it is telling you that this growth is not necessarily in narrow corporate sector manufacturing," Debroy said.
"The IMF, for example, whenever reported India's GDP numbers in the past, it has done so more or less in conformity with this current practice. Most countries in the world follow this practice," he added. 
Watch Video of Full Interview: