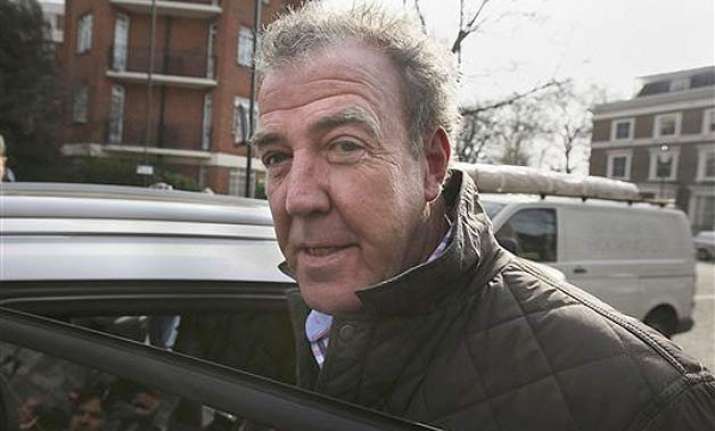 Top Gear presenter Jeremy Clarkson was suspended for allegedly hitting a producer, the BBC reported on Wednesday.
The corporation said Clarkson had "a fracas with a BBC producer." It said that no else had been suspended and the next two episodes, and possibly the third and final show of the series, will not be aired.
The Radio Times reported that the penultimate episode of the series, due to air on 22 March, had been replaced by a documentary about the Caribbean.
Clarkson, 54, has allegedly threw a punch at the show's assistant producer Oisin Tymon when he discovered there was no food prepared for a day of filming at a location in Newcastle.
After learning about the "fracas", senior BBC bosses – understood to include the director general, Tony Hall, and head of television, Danny Cohen – made the decision to suspend the presenter. The police are not thought to be involved. Fans of the presenter expressed dismay at the decision. At the time of writing, more than 300,000 people have signed a petition seeking his reinstatement.
Some of his fans, through the hashtag #BringBackClarkson, which is trending worldwide, lamented that the show would not be the same without him. Clarkson himself also took to Twitter, posting an apology (of sorts) to Labour leader Ed Miliband -- for knocking him down the news agenda.
The presenter was given a final warning by Cohen in May last year, after the 54-year-old appeared to use the N-word while reciting the nursery rhyme Eenie, Meenie, Minie, Moe during the filming of the BBC2 motoring programme. Clarkson earned £600,000 last year. Reportedly, the Top Gear team was chased out of Argentina last October over a number plate that locals found offensive.
Along with co-presenters James May and Richard Hammond, Clarkson is credited with turning Top Gear into the most-watched TV show on BBC2, with it being broadcast to more than 100 other countries. Pulling the show is likely to have huge consequences for the BBC, given that it earns more than £150m in revenue for its commercial arm, BBC Worldwide.