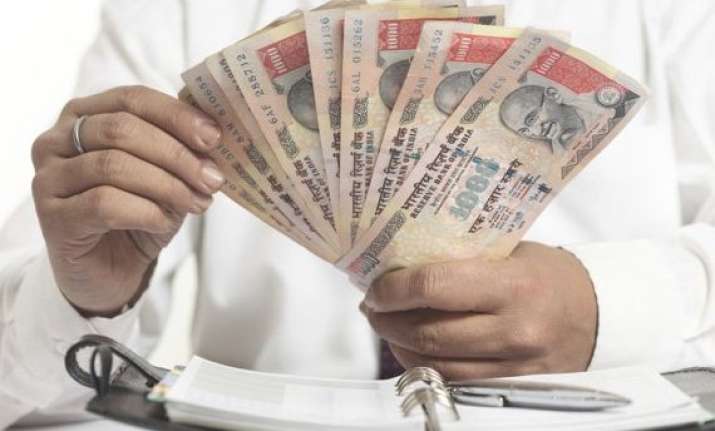 New Delhi: Burdened with rising bad loans, mostly given to big corporates, banks learnt it hard way in 2014 that 'if you owe the bank 100 dollars that's your problem, but if you owe the bank 100 million dollars, that is the bank's problem'.
This was stated by legendary American industrialist J Paul Getty -- the world's richest private citizen till his death in 1976 -- but his words appeared perfectly apt decades later in 2014 for the Indian banking industry, which also had to fight corruption, 'cash-for-loan' scams and irregularities in the appointment of top executives at state-run lenders.
However, it was loans given to big corporates turning bad that kept the banks on their toes and even extreme efforts like declaring the borrowers as 'wilful defaulters' could not yield desired results amid various roadblocks.
As banks were grappling with non-performing loan problem, the CBI arrested six persons, including chairman and managing director of Syndicate Bank S K Jain for allegedly taking a bribe of Rs 50 lakh for increasing credit limit of some companies in violation of banking rules.
CBI alleged that the conduit was the brother-in-law of the CMD and the deal was struck by the chartered accountant who has started his own firm of providing loans to big corporate houses.
The investigative agency claimed to have recovered cash to the tune of Rs 21 lakh from Jain's residence besides gold worth Rs 1.68 crore and fixed deposits upto Rs 63 lakh.
The government suspended Jain after the Finance Ministry received a preliminary report from the CBI on the arrest.
Soon, a fixed deposit scam involving Rs 436 crore came to the fore and the government initiated a forensic audit at Oriental Bank of Commerce and Dena Bank, wherein the lenders had allegedly misappropriated funds from their customers.
The lenders are alleged to have indulged in siphoning off the money (Rs 180 crore by OBC and Rs 256 crore by Dena Bank) received as fixed deposits. Few officials of both the banks were suspended after forensic audit report.
These irregularities prompted the government to look into the entire selection process for top executives. Government scrapped the selection of six PSU bank heads during UPA tenure following a high-level panel finding irregularities in the process followed.
Besides, selection of 14 executive directors (EDs) for various were also cancelled.
On the business front, non-performing assets (NPAs) continued to soar, thus impacting the profitability of banks.
Of Rs 2.40 lakh crore gross NPAs reported by Indian banking system as on March 31, 2014, a whopping Rs 2.16 lakh crore came from the public sector banks.
As of September 30, gross NPAs or bad loans of public sector banks moved higher to Rs 2.41 lakh crore, while the same for private sector banks stood at 26,571 crore.