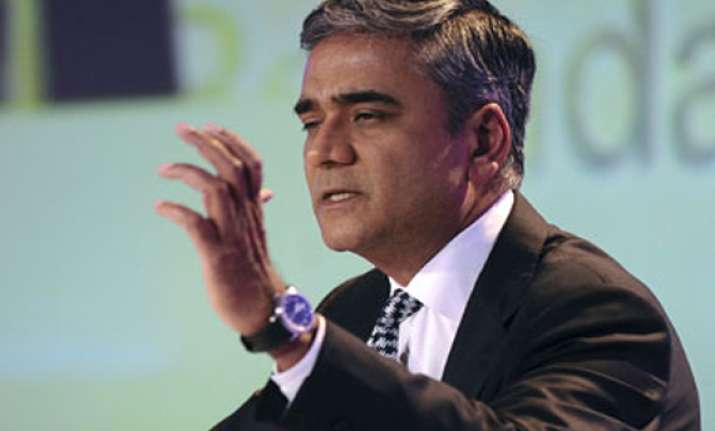 Berlin, Jun 3: Banking sector is set to consolidate globally with only five or six lenders emerging as major players and Deutsche Bank should be among them, co-CEO of Germany's largest lender Anshu Jain said as he kicked off the five-year term at the helm.
He stated this at a meeting of the bank's officials on Friday while outlining his vision of transforming Deutsche Bank into a key global player, media reports said.
Jain said he anticipated consolidation of large banks around the world in the coming years and only five or six banks will emerge at the end as major global players.
He said only one European bank will remain among the global majors after the consolidation process and that must be Deutsche Bank, according the reports quoting participants at the meeting.
In terms of market value, it ranks 24th among the global financial institutions.
Jaipur-born Jain, 49, and his co-CEO Juergen Fitschen assumed office on Friday.
Meanwhile, underlining the strategic importance of home market for Deutsche Bank, Jain said he wants it to become a universal bank, which is anchored in Germany, but has world-wide ambitions.
"I understand how important is the home market for us," he said.
The new leadership will unveil in September the Bank's new long-term strategy and its future direction.
The reports also said Jain has tightened his hold on the bank by taking over the newly-created asset and wealth management division the largest German bank.
Jain was already in charge of investment banking and global transaction banking divisions and the new addition will give him greater influence in the running of the bank.
Creation of asset and wealth management as an independent division, by integrating the two, was announced by the Bank after the new management board held its first meeting in Frankfurt on Friday.