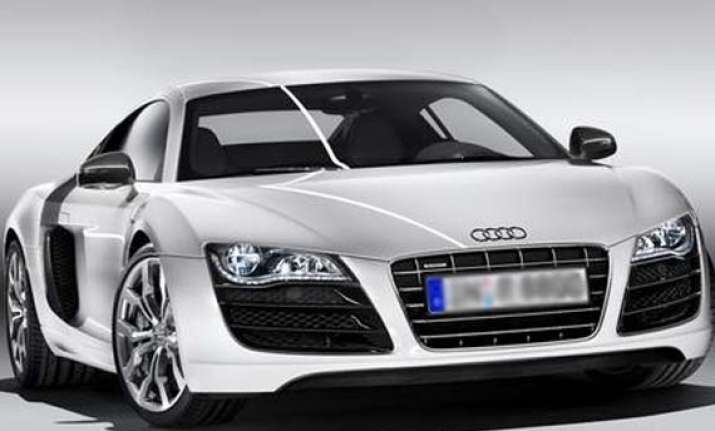 New Delhi, Aug 6: German luxury car manufacturer Audi has launched its new range of sports cars in India that have been designed keeping in mind the buyers' comfort, luxury and lifestyle.
The Audi R8 V10+, Audi RS 5, Audi S6 and Audi TT models were unveiled at the ongoing Delhi Couture Week (DCW) 2013 here on Friday night, with actress Freida Pinto adding jazz to the ramp.
"Audi has a strong connection and competence in style and design worldwide...Our new sporty line as a part of the Audi 2014 autumn collection not only underlines our extraordinary expertise in design and lifestyle, but also clearly establishes us as a performance leader," Audi India head Michael Perschke said.
According to Perschke, the Delhi-NCR region has the maximum number of buyers of the brand in India.
Asked about annual sales and business turnover, Perschke said, "There has been an increment in the sale of Audi over all these years mainly because Audi meets the demands of the buyers. The annual turnover was Rs. 9,000 crore to Rs. 10,500 crore."
The prices of Audi cars have been increased as a result of depreciating rupee and rise in input costs. The price of the Audi A6 has gone up by Rs.1,80,000, while that of Audi Q5 by Rs. 1,52,000 and Audi R8 by Rs 4,42,000.
Explaining the hike, Perschke said, "Yes, we have increased the prices by two to three percent because of the increase in foreign exchange rate and rupee depreciation."
Asked about the competition with other luxury cars, Perschke said, "Our motto is to provide the best of services and luxury to the buyers. Each vehicle is designed with innovative technology and differs from each other in terms of features and service."
The world's second-biggest luxury vehicles maker is said to be upgrading the top-of-the-line A8 later this year to compete with a new generation of the Mercedes-Benz S-Class. The company also plans to outfit A3 models with high-speed wireless technology to enhance appeal.