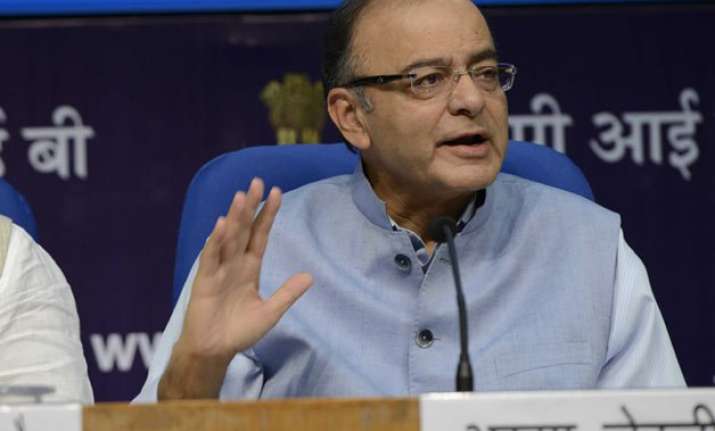 New Delhi: Finance Minister Arun Jaitley will on Monday address tax commissioners and director generals of income tax at their annual conference here that will deliberate, among other things, on strategies for providing a non-adversarial tax regime.
The two-day conference will also be attended by Minister of State for Finance Jayant Sinha and Revenue Secretary Shaktikanta Das, and addressed by two guest speakers - NITI Aayog vice chairman Arvind Panagariya and Bharat Forge Ltd. chairman Babasaheb Neelkanth Kalyani, a finance ministry statement said.
"The participants will deliberate on the strategies to achieve the goals of the department in these areas. The participants will also deliberate on matters pertaining to income tax investigations and issues relating to human resource development among others," the statement said.
"The conference will provide an opportunity to senior officers of the Income Tax department to brainstorm and firm up their approach," it added.
The brainstorming session would also outline the measures the department would use to augment revenue collection, advance tax payment and Tax Deducted At Source (TDS) collections.
"They would share their expertise and domain knowledge and learn from each others' experiences to better achieve the department's objective of providing quality tax payer services in a non adversarial manner," the statement said.
"The environment so created is expected to remove barriers to compliance" and lead to a significant increase in the number of tax payers over the year, it added.
The target for revenue collections in case of direct taxes has been fixed at Rs.797,995 crore during financial year 2015-16, which is 14.66 percent higher than the actual collections of Rs.695,988 crore in 2014-15.
At an event here last month, Jaitley stressed that India's taxation policy has to be non-adversarial and the Narendra Modi government has no intention "to tax people retrospectively".
He said the retrospective tax claims did not paint an image of India as a fair economy in matters of taxation.
"Balance has to be struck. You cannot impose unfair taxation and you cannot have unfriendly contact of revenue department and the assessee," he said.
The Justice A.P. Shah-led three-member committee on direct tax matters would have its first meeting on Monday on the applicability of the controversial minimum alternate tax (MAT) on foreign Institutional Investors (FIIs) for previous years.