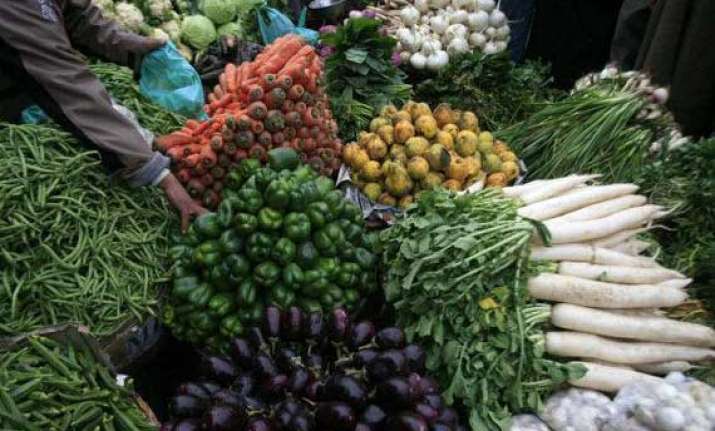 New Delhi: The Wholesale prices-based inflation in April slowed to a two-month low of 5.20 per cent , helped by a moderation in food and fuel costs. The reading for February WPI inflation was revised to 5.03 per cent from 4.68 per cent earlier.
The rise in the wholesale price index (WPI) compared with a 5.73 per cent year-on-year jump forecast by economists in a Reuters poll. In March, wholesale prices rose at their fastest pace in three months to 5.70 per cent .
Food prices rose 8.64 per cent year-on-year last month, slower than an annual rise of 9.90 per cent in March.
Meanwhile, Industrial production contracted for the second month running in March while consumer inflation accelerated to a three-month high in April, summing up for the next government the challenge of reviving growth while reining in prices.
The Index of Industrial Production ( IIP) contacted 0.5 per cent in March, compared with a 1.8 per cent decline in February, data released by Central Statistics Office (CSO) showed on Monday.
The Consumer Price Index (CPI), which was simultaneously released by the CSO, showed consumer inflation accelerated to 8.59 per cent in April from 8.31 per cent in March.
This shows the economy is still not showing signs of recovery from tepid below-5 per cent growth in 2013-14 while the rise in inflation, amid fears of a deficient monsoon, rules out any chance of monetary easing to revive growth. Industrial production fell 0.1 per cent in 2013-14.