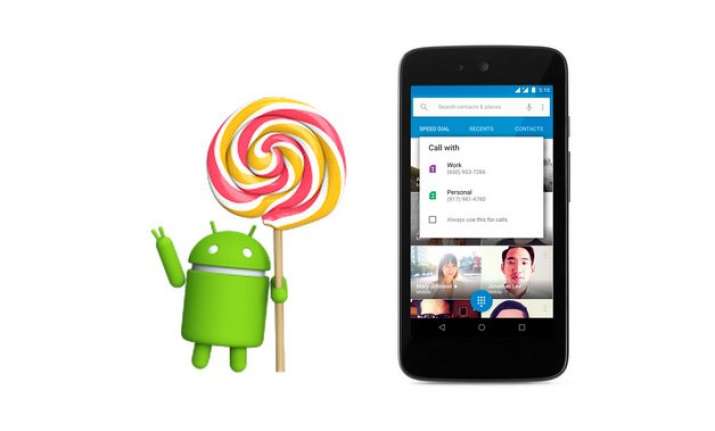 New Delhi: Google has rolled out the latest version of Android Lollipop, the Android 5.1. The company says the new version addressed the issues with version 5.0 of the OS, while adding a few new features such as support for multiple SIM cards, Device Protection and high definition (HD) voice on compatible phones.
"Whether you want to share your phone with a family member or better manage your mobile costs, Android Lollipop 5.1 now lets you use more than one SIM card on a device with multiple SIM slots," Google said in its official blog.
Read Google's official blog on Android 5.1
The update brings the ability to switch between multiple SIM cards without physically swapping them. Quick Settings will now allow you to connect to a Wi-Fi network or Bluetooth device without opening another menu. High Definition voice calling will also be available between Android 5.1 devices for crystal clear calling.
On the security part, Google has added 'Device Protection' feature that locks the lost or stolen device until the owner signs in with his/her Google account. "With Device Protection, your lost or stolen device will remain locked until you sign in with your Google account - even if someone resets your device to factory settings," said Google. This feature will be available on the Nexus 6 and 9 to start, but will be included on other devices shipped with Android 5.1.
According to Android Police, the Google Nexus 4, Nexus 5, and Nexus 7 (2013) may see updates today.