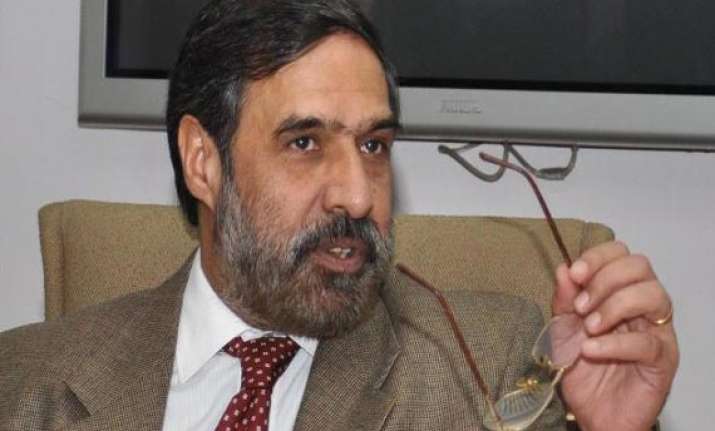 New Delhi: Commerce and Industry Minister Anand Sharma on Thursday cancelled a meeting with U.S. retail giant's Asia head Scott Price.
The meeting, scheduled for Friday, has been cancelled, a top source in Mr Sharma's Ministry said.
Mr Price had sought an appointment with Mr Sharma shortly after the U.S. retail giant snapped ties with Bharti Enterprise.
Sources said the Walmart has not clearly spelt out their India plans and the policy support they require for that.
"Walmart officials have met us several times and have always raises one or other new issue. They are not conveying what exactly they want," the source added.
He said Mr Sharma cancelling the meet could well be a snub to Walmart.
Bharti Enterprises and Walmart had said on October 9 that they are ending their six-year partnership and going their separate ways to operate in the Indian retail sector.
The two companies joined hands in 2007 and started their first wholesale store in Amritsar in May 2009.
After the government allowed 51 per cent foreign direct investment in multi-brand retailing in September last year, Walmart had expressed inability to meet a norm on sourcing 30 per cent of its requirement from local small industries.
While the U.S. company has sought clarifications on the sourcing requirement, the Department of Industrial Policy and Promotion, a wing of the Commerce Ministry, has said there is no plan to relax the norm.
Finance Minister P Chidambaram had said that Walmart will be a 'speck' in India's market and its absence won't make a huge difference in the country.
"Walmart will be a speck in India's retail market.
India's retail market is driven by millions of standalone stores. It has been strengthened by Indian retail chains. So why do we assume that Walmart will make a huge difference to India's retail market?" he had said.