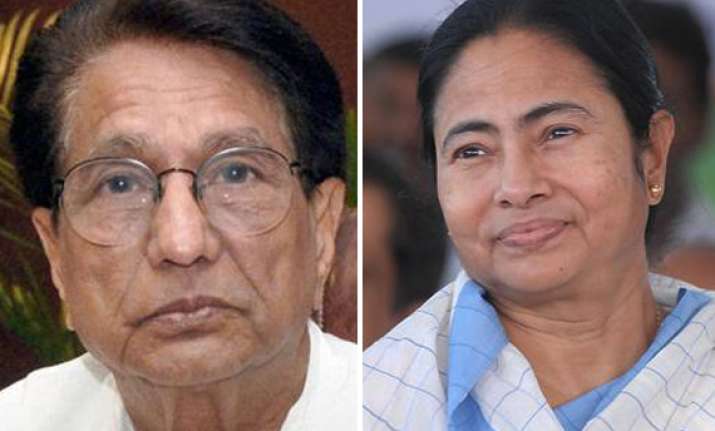 New Delhi, Jun 6: Civil Aviation Minister Ajit Singh will soon discuss with West Bengal Chief Minister Mamata Banerjee the issue of allowing foreign airlines to pick up stake in Indian carriers, which her party has been opposing.
"We will talk to Mamata and we will talk to DMK. We have already talked to NCP," Singh told reporters here after a meeting with Home Minister P Chidambaram.  
Before meeting Chidambaram, he had told reporters, "We are still talking to our allies" on the issue of allowing foreign airlines to invest in Indian carriers. Singh had met Banerjee once earlier to pursuade her to give a go-ahead to the proposal.
The proposal was mooted by the Commerce Ministry which was later approved by the Civil Aviation Ministry. Trinamool Congress, a key UPA partner, has been opposing it for quite some time.
The RLD chief also said he had discussed with the Home Minister the issue of providing OBC status to Jat community for getting Central government jobs and the forthcoming Presidential election.
Asked about his preference for any candidate in the President poll, Singh said Finance Minister Pranab Mukherjee was "qualified" for the highest constitutional post but his views were "positive" on others as well.  
Maintaining that UPA Chairperson Sonia Gandhi would take a call on the Presidential candidate in consultation with UPA allies, Singh said, "My views are positive on him (Mukherjee), but my views are positive on others as well."