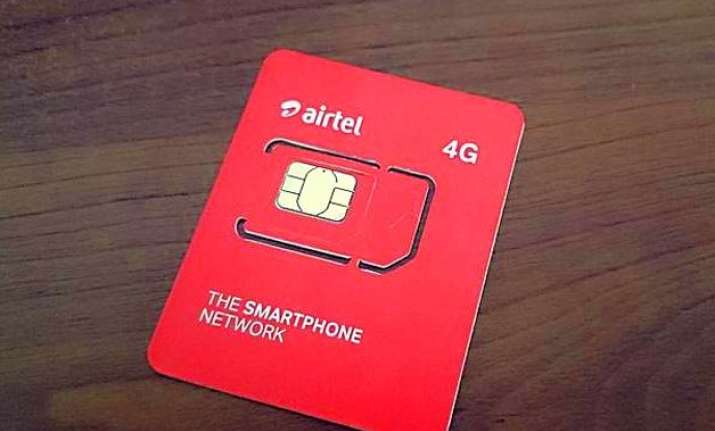 New Delhi: Telecom major Bharti Airtel on Sunday said it has started delivering 4G mobile broadband speed of up to 135 megabits per second (Mbps).
The company said data speeds of up to 135 Mbps have been delivered on commercially available mobile devices on Airtel's 4G network in Kerala.
"This is a game-changer for mobile broadband in India. Airtel has pioneered 4G deployment in India and we are delighted to raise the innovation benchmark to deliver a world-class experience to our customers," Bharti Airtel MD and CEO (India and South Asia) Gopal Vittal said in a statement.
To deliver this high speed, Airtel said that it has used carrier aggregation across TD LTE and LTE FDD on a LIVE 4G network, becoming the first mobile operator in India to commercially deploy LTE-Advanced (4G+) technology.
With this, Airtel has joined a select group of global mobile operators to commercially deploy the technology that delivers ultra-fast mobile data speeds and enables better spectrum utilisation and efficiency, it said.
For carrier aggregation, Airtel has combined the capacities of spectrum held by it in 2300 megahertz (MHz) and 1800 MHz spectrum bands. Nokia Networks has partnered Airtel in deploying the carrier aggregation technology in Kerala.
Carrier aggregation enables enhanced spectrum efficiency by combining capacities across multiple LTE carriers (within same or different spectrum bands) to deliver a superior user experience and ultra-fast mobile data speeds.
The deployment is part of Airtel's ongoing network transformation program - Project Leap, under which it plans to invest Rs 60,000 crore over the next three years to meet the growing demand for voice and high-speed data services, the statement said.
Airtel at present has the largest 4G network in the country with LIVE services in over 350 towns. Airtel 4G is available to customers across a range of smart devices including mobile phones, dongles, 4G hotspots and Wi-Fi dongles.
"Our strong 4G footprint and a rapidly maturing device ecosystem will now allow us to deliver the next level of high-speed mobile data services on our network," Vittal said.
Competition in the 4G space is expected to intensify in the coming months.
Earlier in the day, Reliance Industries CMD Mukesh Ambani said the company's telecom arm Reliance Jio will be ready to commercially launch 4G services in the second half of 2016, offering 80% of Indians high-speed mobile internet as well as voice services.