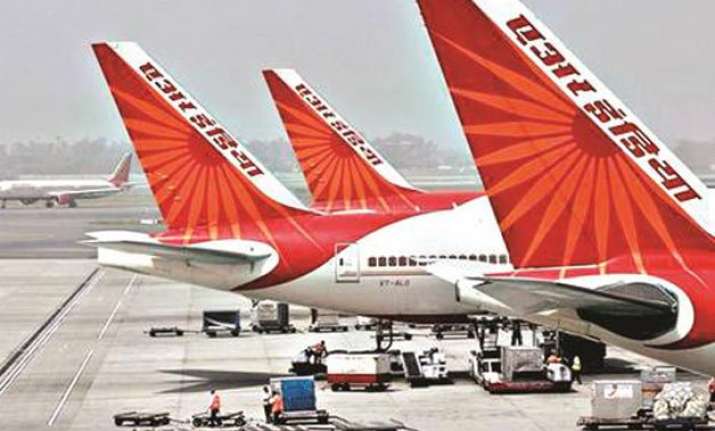 New Delhi: Despite being burdened by huge debt of Rs 40,000 crore, the airline - AirIndia seems to be spending lavishly on its people and services.
With regard to posting of staff members, most of the airplanes of the carrier are operational from the New Delhi hub, however, most of the pilots and crew members are posted from the Mumbai hub. So, in order to discharge their duties, first the members are brought to Delhi by a plane and then they are made to stay in five star hotels so that they can take off the plane next day.
Likewise, they are made to stay in five star hotels after their duties and then sent to Mumbai via airway.
And because of this the airlines has to foot massive bills of five star hotels and come as wastage of resources on the air carrier.
A media report said, "This year, around 130-135 rooms are booked in Ashoka Hotel on a daily basis, in the name of AirIndia while in the month of January-February last year only 100 rooms were being booked by the airliner."
The airline already has a five star hotel in its name near the Delhi Airport, but its staff members are not willing to stay there because of pathetic condition of the place. Hence they are made to stay in the Ashoka Hotel.
Similarly, if these staff members could be posted in Delhi then the company might be relieved of its excessive expenditure and exercise.
At the same time, AirIndia has around 60 planes of A320 type, most of which are in bad condition, and require regular overhauling or maintenance. The company has this facility in Delhi, but due to lack of spare parts frequently, the airliner sends its planes and engines for overhauling to US.  Sources say this maintenance abroad costs the company around Rs 6.3 crore extra than what it spends for maintenance in Delhi.
Recently , as a cost cutting measure, AI chairman Rohit Nandan issued a 28-point cost-cutting directive, that, among others, imposes a blanket ban on "meetings and conferences" in five start hotels and use of international roaming at foreign stations except for operational reasons. Similar restrictions have been imposed on purchasing new vehicles and training programs abroad. The moves are expected to lead to cost reduction by Rs 1,400 crore next fiscal.