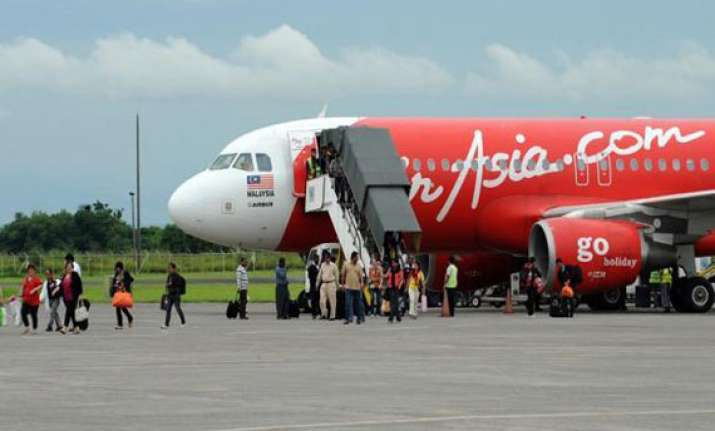 New Delhi : The Supreme Court Friday declined to interfere with the Delhi High Court order refusing to stay the grant of further clearances for operationalising airlines AirAsia India - a joint venture between Tata Sons and Malaysia-based AirAsia.
Asking the Delhi High Court to hold final hearing in the matter March 5, a bench of Justice B.S. Chauhan and Justice A.K.Sikri said that any further step to give effect to AirAsia India deal will be subject to the outcome of the hearing before the high court.
The apex court said that the hearing would be uninfluenced by any of the observation that came in the course of hearing before it (the apex court).
The court's order came on two petitions - one by Bharatiya Janata Party leader Subramanian Swamy and other by the Federation of Indian Airlines, who have assailed the Delhi High Court order by which it had said that it could not adjudicate on policy issues.
The high court had said that government could not be precluded from amending or clarifying a policy decision.
Appearing in person, Swamy told the court that the only relaxation in foreign direct investment (FDI) policy in aviation sector was that the existing airlines which were in financial distress could go for joint venture with overseas operators.
Apparently not inclined to entertain the plea, the court told Swamy that he could argue the point at the final stage of the hearing.
The court said this as Swamy urged it to restrain the government from taking further steps for operationalising the AirAsia joint venture.
Appearing for the Federation of Indian Airlines, senior counsel Mukul Rohtagi told the court that the avowed policy of the government to help the airlines engaged in high risk and high capital intensive airlines business.
"In that policy there is no change yet one competitor comes from Malaysia and says I have a tie up with Tata for joint venture airline," he said, adding that the "allowed policy is A, action taken is B".
Describing the high court order that the "government was best to understand the policy" as completely wrong which could not be sustained, Rohtagi said: "If action on the policy is unfair and arbitrary then it can be examined by the courts."
"Policy was made for us (existing domestic airline operators) and not for them (AirAsia India)."
Federation of Indian airlines represents Jet Airways, GoAir, SpiceJet, IndiGo and Kingfisher Airlines which is out of operation since October 2012.