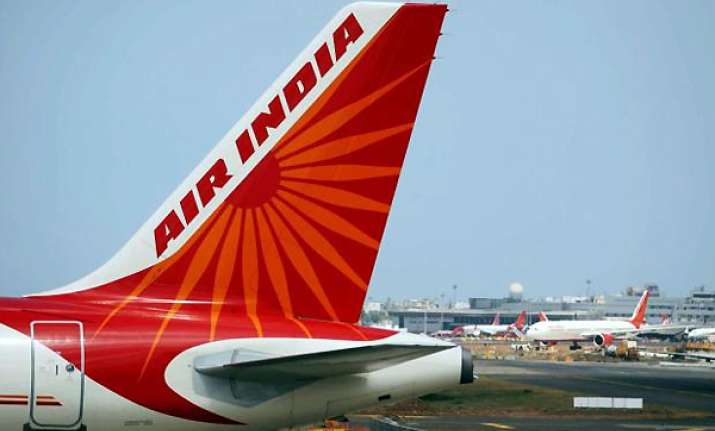 New Delhi, Apr 12: In a bid to turn around ailing Air India, Government today unveiled a restructuring plan with a Rs.30,000 crore equity infusion over a nine-year period and also hiving off its engineering and ground handling services into two wholly owned subsidiaries.
Civil Aviation Minister Ajit Singh while announcing the plan approved by the Cabinet Committee on Economic Affairs (CCEA), however, said there will be many "check-points" and that the airline would need to meet goals in on-time performance, passenger payload and other benchmarks.
To questions at a news conference about allowing foreign airlines to invest in Indian carriers including cash-strapped Air India, Singh said a decision is likely to be taken at the next meeting of the Cabinet.
A proposal to hive off Air India's MRO (Maintenance, Repair and Overhaul) business and its Engineering Services as two wholly-owned subsidiaries, placing about 19,000 of around 28,000 total employees with them was also approved.
Singh said that under the approved Turnaround Plan (TAP) and Financial Restructuring Plan (FRP), the airline would get an upfront equity infusion of Rs 6,750 crore.
The CCEA also gave its nod to the induction of 27 Boeing 787 Dreamliners and three Boeing 777-300s on sale and leaseback basis.
The airline has been allowed to issue government-guaranteed non-convertible debentures (NCDs) worth Rs 7,400 crore to its lenders, like financial institutions, banks, LIC and EPFO. These NCDs would be used to repay part of the airline's close to Rs 21,200 crore working capital loans. 
The debt-ridden carrier has outstanding loans and dues worth Rs 67,520 crore, of which Rs 21,200 crore is working capital loan, Rs 22,000 crore long-term loan on fleet acquisition, Rs 4,600 crore vendor dues besides an accumulated loss of Rs 20,320 crore.
Singh said the FRP proposal that additional equity of Rs 30,231 crore be infused between 2012 and 2021 in the airline was also approved by the Cabinet.
"But Air India will have to fulfil the tasks set out in the TAP and meet all the milestones" on a regular basis to get these benefits.