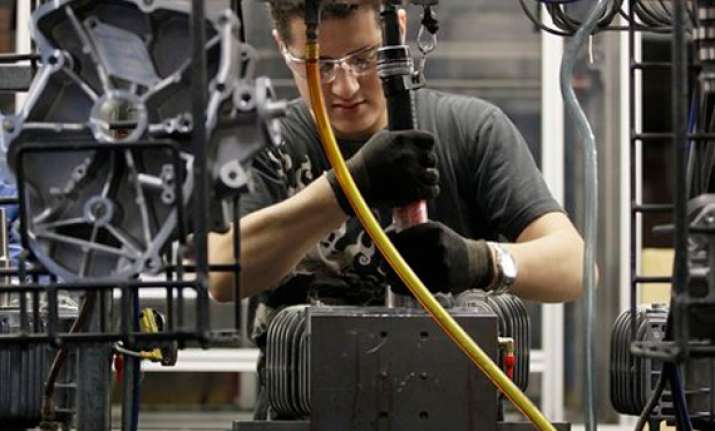 Manila, Dec 7: Economic growth throughout much of Asia will slow slightly this year and next, weighed down by weak export demand from major industrial economies and China, the Asian Development Bank said on Friday.
The Manila-based lending institution said Asia's economies excluding Japan will grow 6 per cent this year and 6.6 per cent in 2013. Both figures are 0.1 per centage point lower than anticipated in October.
"Enduring debt problems and economic weakness in Europe and the looming fiscal cliff in the United States remain very real threats to developing Asia next year," said ADB Chief Economist Changyong Rhee.
Slower than expected growth in India, South Korea, Hong Kong and Taiwan and the two largest Central Asian economies — Azerbaijan and Kazakhstan — slightly outweigh the more rapid expansion in some other economies in the region, such as the Philippines and Malaysia.
The ADB said China's rebound in industrial production means its economy should expand as anticipated — 7.7 per cent in 2012 and 8.1 per cent in 2013.
Weak external demand from major industrial nations and China continues to weigh down East Asia. The ADB revised growth prospects for the region from 6.5 per cent to 6.4 per cent in 2012, and from 7.1 per cent to 7 per cent in 2013.
Hong Kong's economy grew 1.3 per cent in the third quarter from a year ago. South Korea grew 1.6 per cent, its slowest growth since the third quarter of 2009. Mongolia grew a lower-than-expected 5.6 per cent.
Overall growth in Southeast Asia to expected to reach 5.3 per cent in 2012 and 5.5 per cent in 2013. The top five regional economies — Indonesia, Singapore, Malaysia, Thailand, the Philippines — will continue to grow at 5.9 per cent this year and 5.8 per cent in 2013.
Domestic demand driven by private consumption and private and public investment is boosting Malaysia's economy. In the Philippines, the GDP growth beat expectations after accelerating to 7.1 per cent in the third quarter, compared with 3.2 per cent in the same period last year.
The bank said Thailand is expecting a strong rebound in the fourth quarter after last year's floods.