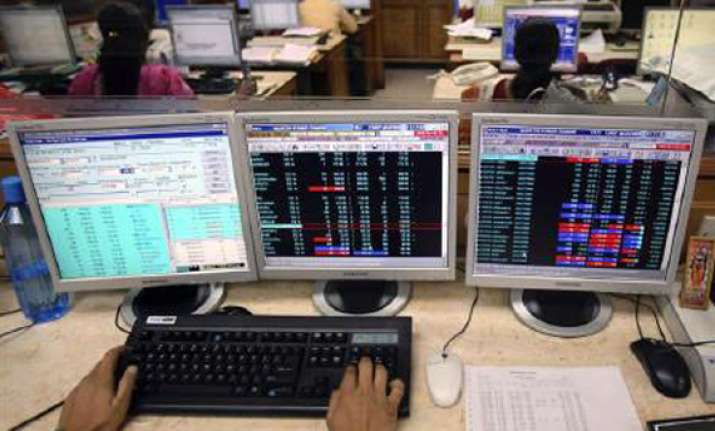 Mumbai, Nov 27: Nine of the top 10 companies in the 30-share BSE Sensex index lost Rs 66,415 crore in combined market capitalisation (m-cap) during the week gone by, with Reliance Industries Ltd the worst-hit.

Among the 10 most-valuable companies in the Sensex, Coal India Ltd was the only firm to buck the losing trend to see a rise in its market value. The company's m-cap jumped by Rs 6,632 crore to Rs 1,95,049 crore during the trading week ended November 25.

Even after the sharp loss in market worth, RIL remained the most-valued company in the country at the close of the trading week, while state-run oil and gas exploration firm ONGC held on to second position.

TCS emerged as the third-most valued company, while CIL was at fourth place, followed by ITC, Infosys, Bharti, NTPC, SBI and HDFC Bank, in that order.

RIL saw the maximum erosion in market wealth during the past week. The company witnessed a Rs 17,698 crore dip in its market value, which stood at Rs 2,46,885 crore on Friday.

State-owned ONGC's m-cap also dropped by Rs 6,331 crore to Rs 2,15,470 crore. Software companies TCS and Infosys together lost Rs 12,888 crore in cumulative market valuation.

The m-cap of TCS stood at Rs 2,08,042 crore, while Infosys' was Rs 1,49,327 crore at the end of the trading week.

In addition, ITC saw its m-cap slip by Rs 7,700 crore to Rs 1,49,527 crore, Bharti Airtel's market value was eroded by Rs 8,639 crore to Rs 1,42,369 crore and power utility NTPC's market valuation dropped by Rs 4,824 crore to Rs 1,29,412 crore.

Furthermore, SBI's m-cap skidded by Rs 2,210 crore to Rs 1,07,359 crore and HDFC Bank lost Rs 6,125 crore in market value to Rs 1,00,867 crore.

The BSE benchmark Sensex lost 4.12 per cent during the previous trading week to settle at 15,695.43.