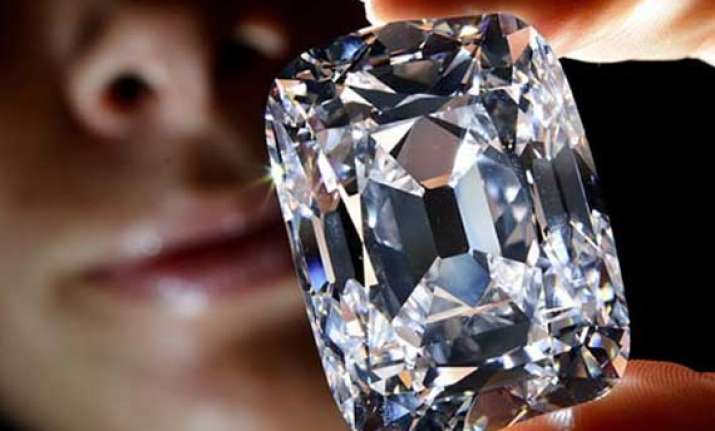 Geneva, Nov 14: Christie's auctioned off the Archduke Joseph Diamond for nearly $21.5 million on Tuesday night, a world auction record price per carat for a colorless diamond.
The Archduke Joseph Diamond was the first of two out-of-this world diamonds being auctioned off this week in Geneva. Sotheby's on Wednesday will auction what it calls an exceptionally rare fancy deep blue briolette diamond of 10.48 carats expected to get up to $4.5 million.
Christie's kicked off Geneva's jewelry auctions, held in five-star hotels along the Swiss city's elegant lakefront, that seem a continent if not a world away from the grim austerity gripping much of Europe.
The Archduke Joseph Diamond went for $21,474,525 including commission at Christie's auction. That was well above the expected $15 million and more than triple the price paid for it at auction almost two decades ago. The 76.02-carat diamond, with perfect color and internally flawless clarity, came from the ancient Golconda mines in India.