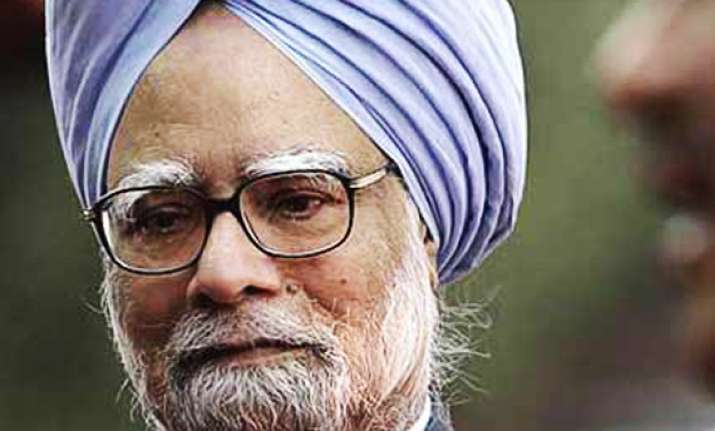 New Delhi, Nov 22: Chiefs of three leading telecom firms—Bharti, Idea and Vodafone—have sought Prime Minister Manmohan Singh's intervention to resolve the dispute of 3G roaming pact or else they threatened to surrender spectrum.

In a letter, jointly signed by Sunil Mittal of Bharti Airtel, Kumar Manglam Birla of Idea and Vodafone Group CEO Vittorio Colao, they said, "...in the event that 3G Intra-Circle Roaming (ICR) is now deemed impermissible, then, it would be a clear breach of our contract and the pre-auction confirmation given by the Government." The three CEOs further said, "In that eventuality, we request that our spectrum auction payments be refunded to us with interest (as) compensation for all the capital investment made by us."

The Telecom Ministry and sector regulator Trai have termed the roaming pact among these players as illegal saying this tantamounts to spectrum sharing which is not allowed as per the policy.

In the auction for 3G spectrum, held last year which had fetched over Rs 68,000 crore for the government, the operators had won certain circles. Later, they entered into roaming pacts with each other for circles in which they could not win the bid.

"We seek your most urgent intervention to ensure that contract and promises are honoured, otherwise the reputation of an acclaimed, transparent auction, will be harmed irreparably," the trio said.

Besides these players, others like Tatas and Aircel have also entered into similar agreements for various circles.

"It may be noted that our licences were specifically amended in 2008 to incorporate the right to do Intra-Circle Roaming (ICR), without any caveat or restriction of technology and or spectrum," the trio said in the letter.  Recently, the Law Ministry too had supported the DoT's view that such spectrum-sharing agreements among service providers are in violation of licensing norms and conditions.

"We are completely astonished to hear that the Government is now considering a reversal of its earlier stated position and seeking to question the legally or permissibility of 3G ICR arrangement. This tantamounts to reneging on the Government's promises ...and the confirmations provided before the 3G auction," it added.

The DoT took up the issue after regulator Trai had prima facie came to conclusion that such agreements are in violation of the terms and conditions of the telecom licences.

However, defending the 3G roaming agreements between telecom operators, the GSM lobby Cellular Operators Association of India had said they did not violate the Unified Access Services Licence (UASL) under which service providers can offer all services.