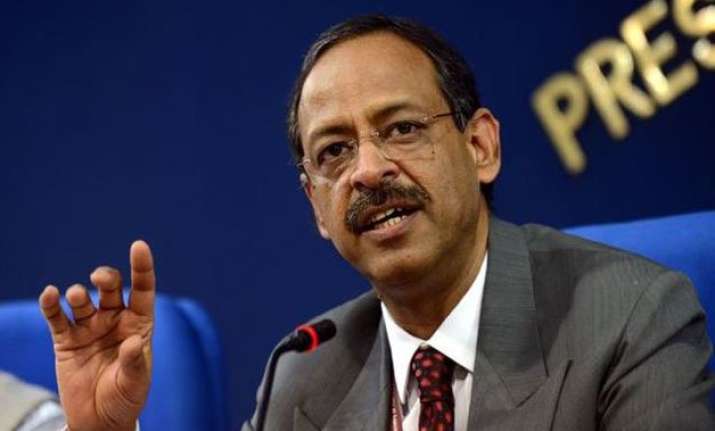 New Delhi: The government on Tuesday allotted 38 coal mines, from the allotments earlier cancelled by the Supreme Court, to central and state public sector units (PSUs).
"The government has allotted 38 coal mines to central and state PSUs," Coal Secretary Anil Swarup announced here.
The coal ministry earlier planned to allot 43 mines, but allotted a lower figure as there were no applications for some coal blocks, an official told IANS.
The Supreme Court in September last year cancelled the allocation of 204 blocks allotted between 1993 and 2010, leading to the current round of auctions and allocations under an ordinance that was made into law by parliament last week.
All the blocks allotted are for the power sector, except the Sitanala mine given to state-run steel maker SAIL.
Most of the 38 blocks have gone to the earlier allotees, including power majors NTPC, DVC, West Bengal Power Development Corp., Karnataka Power Corp. and Rajasthan Rajya Vidyut Utpadan Nigam.
The auction of 33 coal blocks in two tranches to private companies yielded the government revenue of over Rs.200,000 crore.
The Delhi High Court on Monday granted interim relief to Jindal Steel and Power Ltd. (JSPL) and restrained the central government from allocating two coal blocks to Coal India, for which JSPL had emerged as the successful bidder during a recent auction.
JSPL approached the court against the government's March 20 decision to cancel the company's winning bids for the two coal blocks in Chhattisgarh.
The ministry said last week it was "re-examining" nine winning bids out of the coal blocks auctioned so far, on whether there were any price discrepancies in those nine winning bids, including those made by companies like Jindal Steel and Balco.
Swarup had in this connection told reporters last week that "the government can re-auction the mines, it can allot the mines to the state and it can give the blocks to Coal India".