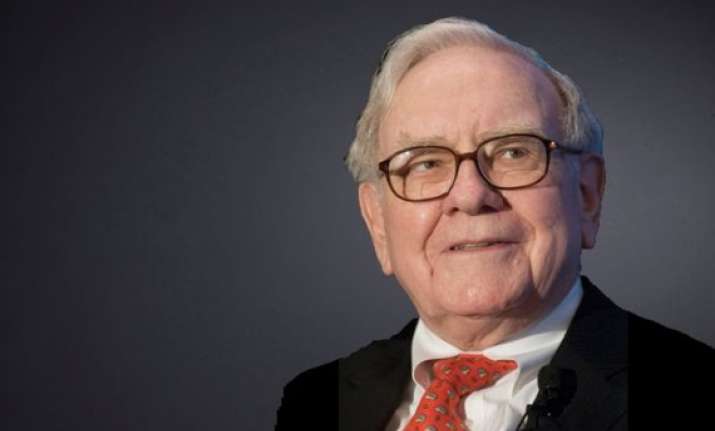 New Delhi: Nicknamed the Oracle of Omaha, Warren Edward Buffett, is considered to be one of the best investors of all time. Warren Buffett has been known for his savvy investing strategies since the 1950s. Over the years Buffett has continued to see values in unrecognized stocks which has led to increase his net worth by billions of dollars and thus creating tremendous value for his shareholders.

As chairman of Berkshire Hathaway, a multinational conglomerate, he has steered the company through a variety of upsets and economic crises. Buffett was an important player during the 2008 financial crisis that threatened to take down some of the most important investment houses in the country. His $5 billion loan to Goldman Sachs (GS), along with the taxpayer bailout, helped to keep the company above water while the financial reset was accomplished.

Here are twenty awesome quotes from the man himself. I find these quotes to be really inspiring especially when you really need help in times of economic stress. I hope that these can remind everyone that we need to do the basics right and be a consistent net saver.

"Rule No. 1: never lose money; rule No. 2: don't forget rule No. 1"

"Investors should remember that excitement and expenses are their enemies. And if they insist on trying to time their participation in equities, they should try to be fearful when others are greedy and greedy only when others are fearful."

 "The line separating investment and speculation, which is never bright and clear, becomes blurred still further when most market participants have recently enjoyed triumphs. Nothing sedates rationality like large doses of effortless money. After a heady experience of that kind, normally sensible people drift into behavior akin to that of Cinderella at the ball. They know that overstaying the festivities ¾ that is, continuing to speculate in companies that have gigantic valuations relative to the cash they are likely to generate in the future ¾ will eventually bring on pumpkins and mice. But they nevertheless hate to miss a single minute of what is one helluva party. Therefore, the giddy participants all plan to leave just seconds before midnight. There's a problem, though: They are dancing in a room in which the clocks have no hands."

 "It's far better to buy a wonderful company at a fair price than a fair company at a wonderful price."