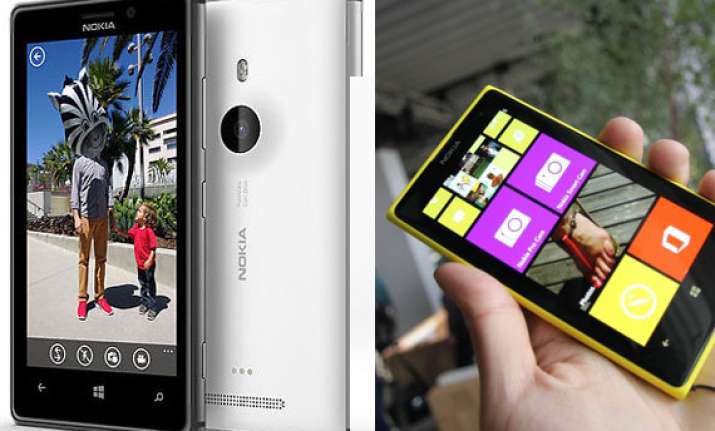 New Delhi: The festive season is on and there are lots of compelling smartphone choices available in the market.
Recently, Nokia put two of its latest handsets Lumia 925 and Lumia 625 on on Smart buy offer. The company says consumers can exchange their old smartphones and avail a discount of up to Rs. 10,000 and Rs. 7,000 for Lumia 925 and Lumia 625 respectively. Accordingly, Nokia Lumia 625 can be purchased at an effective price of Rs. 14,919 and the Lumia 925 at an effective price of Rs. 28,529.
The high-end smartphone market in India is sure to heat up with Apple saying it will release its most awaited iPhone 5S and 5C in the Indian market from November 1 onwards.
Wondering what can you get in the ongoing festive season? Read on the list to find out: 
Nokia Lumia 925
At Rs 27799, you get 20 per cent discount at Flipkart.com (actual price Rs 34999). You also get Rs 2300+ worth of eBooks free on activation of Flipkart ebooks app.


Key Features
Windows Phone 8 OS
8.7 MP Primary Camera
1.2 MP Secondary Camera
4.5-inch AMOLED Capacitive Touchscreen
Full HD Recording
Wireless Charging
1.5 GHz Qualcomm Snapdragon S4 Dual Core Processor
Wi-Fi Enabled
GPS, USB, GPRS connectivity 2000 mAh Battery