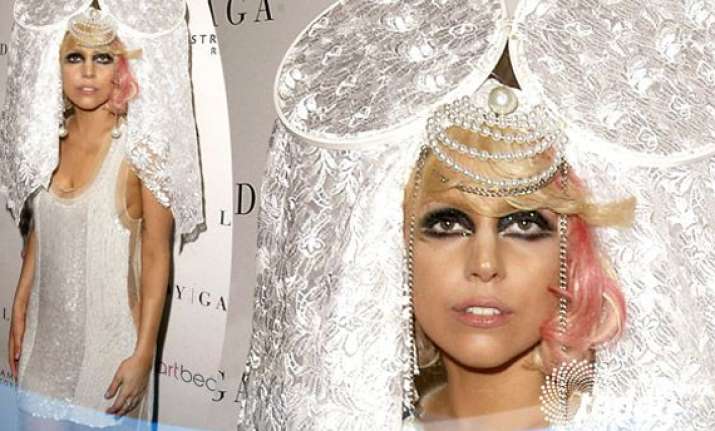 New Delhi: American singer-songwriter, record producer, activist, businesswoman Lady Gaga is nothing like anybody else. She is nothing like Madonna, Christina Aguilera, Britney Spears or Jennifer Lopez either. The world of Lady Gaga may be a bit weird, but she knows how to get ahead in the competitive environment. Although many people believe that Lady Gaga's rise to fame is an overnight success, it has taken Stefani Germanotta a lot of sweat and effort to become the absolute pop phenomenon of the decade.
She learned to play the piano at the age of 4 and at the age of 11 she started acting on stage. She wrote her first piano ballad at the age of 13. She performed with a microphone at the age of 14. Influenced by David Bowie, Michael Jackson and Queen, Lady Gaga is recognized for her flamboyant and diverse contributions to the music industry through her fashion, performances and music videos.
Through her performances, Gaga has cultivated legions of loyal fans worldwide—fans who are eager to buy her music, concert tickets, and products. Gaga is one of the elite few to have reached a billion views on her YouTube channel. She has also amassed multi-million likes on Facebook.
The achievements of this pint-sized pop star includes: over five Grammy Awards and 13 MTV Video Music Awards. Lady Gaga has consecutively appeared on Billboard magazine's Artists of the Year (scoring the definitive title in 2010), ranked fourth in VH1's list of 100 Greatest Women in Music, is the fourth best selling digital singles artist in US according to RIAA, and is regularly placed on lists composed by Forbes magazine, including The World's 100 Most Powerful Women from 2010 to 2013. Undoubtedly, the Lady is doing something right.
Here are 10 lessons that can prove invaluable for any business.

1. Focus on opinion makers

Lady Gaga spends much of her time and energy on her highly engaged superfans who drive word of mouth. Although the die-hard fans make up a small number, they are extremely valuable as they bring lots of new fans (customers) into the fold.
Lesson: Identify your most passionate customers and fans, who are willing to go the extra mile to sing your praises to the community.