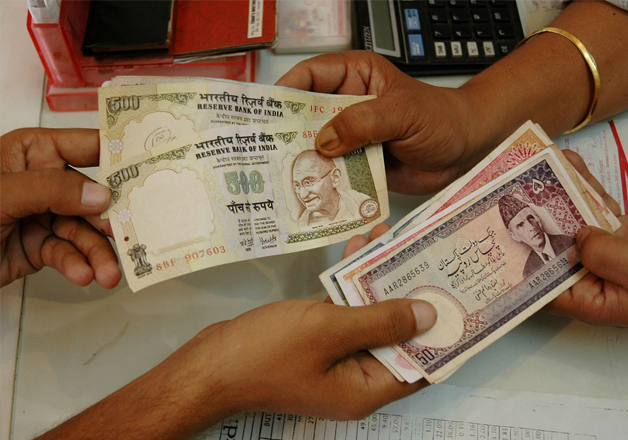 Tightening the screws on Pakistan further, Prime Minister Narendra Modi has convened a meeting on Thursday to review the Most Favoured Nation (MFN) status granted to the neighbour. 
Experts say that withdrawal of MFN status by India is likely to hurt Pakistani industries as it might stop flow of raw materials at competitive prices.
"Pakistans's industry will squeeze if India decides to withdraw the status. Diplomatically it will be a good step to isolate Pakistan," international trade expert with Indian Institute of Foreign Trade (IIFT) Rakesh Mohan Joshi said. 
Exporters body Federation of Indian Export Organisations (FIEO) said that India mainly exports inputs to Pakistani industry such as basic chemicals and cotton, which is vital for their industry. 
"Their industry will face issues if India stops these exports. Their cost of manufacturing will go up," FIEO Director General Ajay Sahai said. 
The bilateral trade between the two neighbouring countries was just Rs 17,280 crore in 2015-16 (of which Rs 14,620 crore constituted India's exports to Pakistan). In all, trade with Pakistan was equivalent to 0.41 per cent of India's global merchandise commerce.
However, another expert said withdrawal of the MFN status would be a knee-jerk reaction and trade issues should not be involved in these circumstances. 
The decisions to review the MFN, which was granted by India unilaterally in 1996, comes in the wake of the Uri attack over which India is weighing options to respond. 
The MFN status was accorded in 1996 under WTO's General Agreement on Tariffs and Trade (GATT). Both India and Pakistan are signatories to this which means they have to treat each other and rest of WTO member countries as favoured trading partners. 
India's exports to the neighbouring country worked out to 0.83 per cent of the total Indian outward shipments while imports were 0.13 per cent of the total inward shipments. 
As per the WTO rules, India can roll back the MFN status from Pakistan. 
India granted the MFN status to Pakistan in 1996 but Pakistan is yet to reciprocate to that. Pakistan is postponing grant of Non-Discriminatory Market Access (NDMA) or MFN status due to lack of consensus at home. 
India's main exports to Pakistan include sugar, cotton, man-made filaments, chemicals, carpets, furniture fresh fruits and vegetables while its imports comprise mineral fuels, precious stones, wooden handicrafts among others.
With PTI Inputs