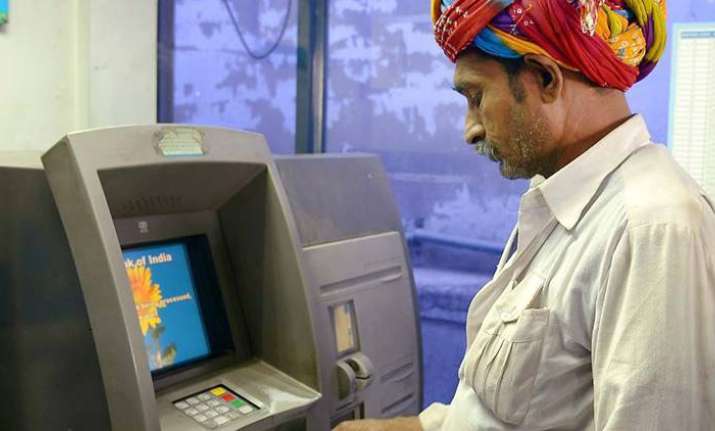 If you ever went mad over the slow speed of ATMs while withdrawing cash, or cursed the banks for not updating the technology infrastructure, you may consider taking back your words.
One of the primary reasons that Indian banks and ATMs are still running seamlessly despite their global peers remaining affected by the massive WannaCry ransomware attack is because they operate on a lesser sophisticated IT infrastructure.
WannaCry has shuttered or slowed many operations across the world. But its impact in India was hardly seen.
On Friday, the ransomware attack of an "unprecedented level" started spreading WannaCry around the world.
It used a vulnerability in Windows that allowed it to infect victims' PCs. Till Sunday, the infection has affected over 200,000 victims in 150 countries and it keeps spreading.
As now, no major public and private banks, or the central RBIhave reported any major or minor incident.
Media reports say that one or two small banks in the southern part of the country were affected. But the damages were miniscule.
A majority of ATMs in India still run on the outdated Windows XP operating system, highly exposed to the cyberattack. Media reports, however, said that none of the ATM manufacturers reported of any untoward incident.
"ATMs usually do not save any financial transaction data. Hence, I do not think that machines will be particularly vulnerable to such malware attacks, which encrypt files," the chief executive of an ATM manufacturing company told The Economic Times.
Besides, the slower speed of ATMs acts as a big deterrent for malware, which is generally a large file and takes a lot of time to install.  
"ATMs anyway run on closed loop systems and usually the machines deployed in far-flung areas run on very slow speeds. Therefore, such malwares, usually a few megabytes in size, take time to install themselves on the remote devices," ET reported quoted the same executive of ATM manufacturing company.