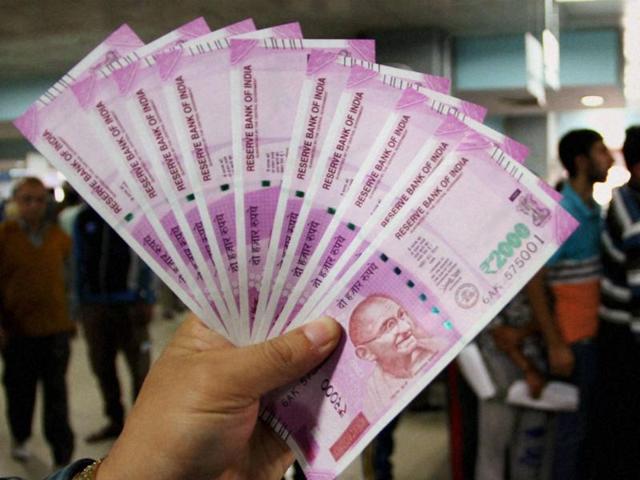 The newly launched Rs 2,000 notes were signed by Urjit Patel when his predecessor Raghuram Rajan was still the RBI governor, according to a report in Hindustan Times.
Quoting two Reserve Bank of India (RBI) presses that produced Rs 2,000 bills, the report said that the "first stage of printing process" was initiated on August 22, the first working day after the Modi government named Urjit Patel the next RBI chief.
Urjit Patel officially took over as RBI chief on September 4, 2016.
The evidences when pieced together suggested the RBI presses could have started printing the notes with Patel's signature even while Rajan was in office, the report claimed. 
The RBI, according to the report, informed the parliamentary panel on finance in December that it got permission to print Rs 2,000 notes on June 7, 2016.
"Accordingly, the presses were advised in June 2016 to initiate production of new series notes," the RBI told the parliamentary panel. 
The report quoted the Bharatiya Reserve Bank Note Mudran Ltd (BRBNMPL) as saying that it started the printing process for the redesigned Rs 500 notes only on November 23.
The report claimed that the BRBNMPL's disclosure validates allegations that the government focused only on printing Rs 2,000 notes which worsened a cash crisis triggered by Prime Minister Modi's decision to recall old 1,000-and 500-rupee bills on November 8.