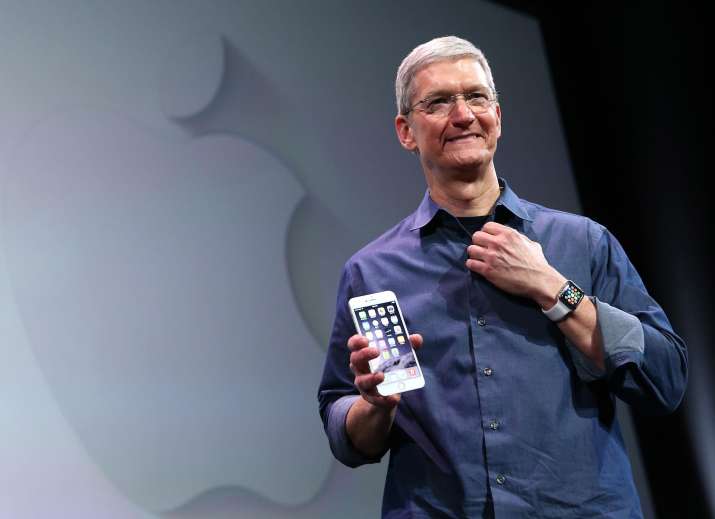 In a major milestone for the Cupertino-based company, Apple Inc. recently celebrated the sale of its one billionth smartphone, a feat that took nine years for the company to achieve since its debut in 2007.
The confirmation in this regard came through an announcement by Apple CEO Tim Cook at an employee meeting in Cupertino held recently.
"Last week we passed another major milestone when we sold the billionth iPhone. We never set out to make the most, but we've always set out to make the best products that make a difference. Thank you to everyone at Apple for helping change the world every day," CEO Tim Cook said in his speech.
"It's become more than a constant companion. iPhone is truly an essential part of our daily life and enables much of what we do throughout the day," he added.
The billionth sale was made last week, although Apple hasn't specified who the customer was or where the sale took place. "We never set out to make the most, but we've always set out to make the best products that make a difference," said Cook.
Brief history about the most popular smartphone:
Apple launched its first-generation iPhones in the United States on June 29, 2007. In November 2007, iPhones went on sale in UK, Germany and France. The devices launched in Ireland and Austria in April 2008 and in August 2008 in India.
The first iPhone was priced at $499 (Rs. 33,000 approx.) for 4GB variant and $599 (Rs. 40,000 approx.) for 8GB variant. Apple stopped making iPhones in both these storage versions long back.
The first iPhone had a 3.5-inch display which increased as the years passed. iPhone now is available with 4.7-inch and 5.5-inch displays.
The standard home button interface has been maintained and is to be continued.
The first iPhone did not have an App Store which limited the users' experience to pre-loaded software. The app store was launched a year later, which was the first place where you could legally download an application.
Future Plans :
Rumours suggest that the company is planning a major revamp in design for the scheduled launch of a new iPhone in 2017. The year marks the device's 10th anniversay.
Apple is speculated to retain the same design as the current-generation iPhone 6S and iPhone 6S Plus in its new offering. However, reports suggest that upcoming iPhone may be called as the iPhone 6SE and not the iPhone 7.