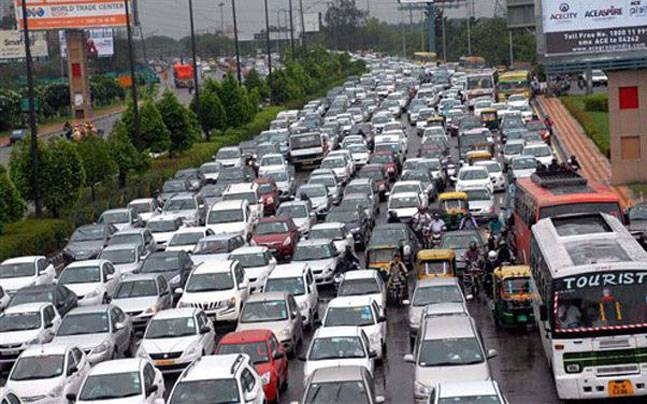 Third-party motor insurance premiums are set to cost as much as 50 per cent more for several categories of vehicles from April if a revision in the rates recommended by the insurance regulator gets approved. 
The Insurance Regulatory and Development Authority of India (IRDAI) is likely to increase rates on an average by 30 per cent in some categories, while some categories of private cars will see an increase of 50 per cent, according to a draft proposal. 
Private cars
there is no proposal to increase the third party motor insurance premium for small cars of up to 1,000 cc. This category attracts a premium of Rs 2,055 after the previous revision increased the rates by nearly 40 per cent.
Owners of private car in 1000-1500 cc category and SUVs would be required to pay Rs 3,355 towards the third party cover as against current premium of Rs 2,237.
For cars above 1,500 cc the proposed rate is Rs 9,246 from current Rs 6,164. 
Commercial vehicles
Similarly, an up to 50 per cent hike in premium rates have been proposed for different categories of goods carrying vehicles.
The regulator proposes to increase the premium for tractors up to 6 HP from Rs 510 to Rs 765.
Two-wheelers
The IRDAI has mooted no change for two-wheeler vehicles with engines in below 75 cc category. In 75-150 cc category, the premium will go up from Rs 619 to Rs 720, an increase of 16 per cent. Most of the popular daily commute bikes fall under this category. 
The IRDAI has recommended a 41 per cent increase in premiums for two-wheelers in the 150-350 cc class from existing Rs 693 to Rs 978.
Vehicles with engine capacity above 350cc will see an increase of 50 per cent in premiums from Rs 796 to Rs 1,194, according to the draft proposal.
Vintage cars and e-rickshaw
In case of vintage cars, it has proposed a discount of 25 per cent. A car is certified as vintage car by Vintage and Classic Car Club of India.
Irdai also proposes to increase premium rates for e-rickshaw.
IRDAI invites comments
Insurance Regulatory and Development Authority (IRDAI) has released exposure draft on premium rates for motor third party insurance covers for the financial year 2017-18 and invited stakeholders comments till March 18.
Motor third party insurance is mandatory for vehicles.
The IRDAI says that the revised rates have been arrived at after an analysis of the data provided by the Insurance Information Bureau of India.
The data pertains to the "experience period consisting of accidents years from 2011-12 to 2015-16 in respect of gross written premiums and amount of claims paid up to March 31, 2016."