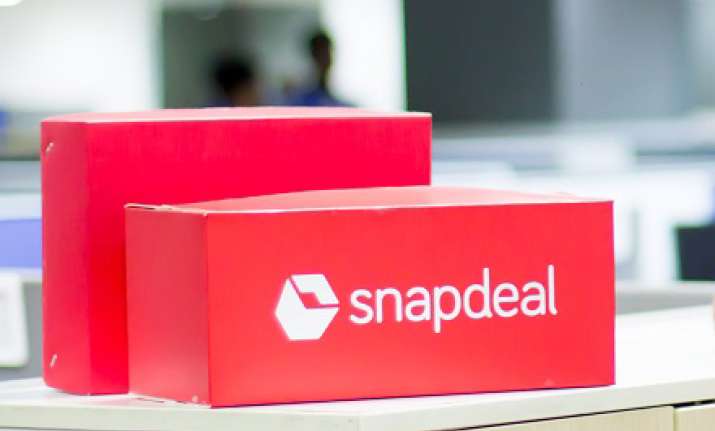 In a development drawing the curtains on what would have been the biggest deal in the Indian e-commerce sector, Snapdeal today announced the termination of its talks with its bigger rival Flipkart, saying that it wants to pursue an independent path.
"Snapdeal has been exploring strategic options over the last several months. The Company has now decided to pursue an independent path and is terminating all strategic discussions as a result. Snapdeal's vision has always been to create life-changing experiences for millions of buyers and sellers across India," Snapdeal said in a statement. 
The company said it has a "new and compelling direction – Snapdeal 2.0" and has made significant progress towards the ability to execute this by achieving a gross profit this month.
"In addition, with the sale of certain non-core assets, Snapdeal is expected to be financially self-sustainable," it added.
The latest developments come within days of Snapdeal agreeing to sell its digital payment platform, FreeCharge, to Axis Bank for Rs 385 crore.
One of the leading contenders in the Indian e-commerce space, Snapdeal has seen its fortunes falling amid strong competition from Amazon and Flipkart.
Its largest investor, SoftBank had been proactively mediating the talks for the sale.
Japanese conglomerate SoftBank said supporting entrepreneurs and their vision is at the heart of Masayoshi Son's (SoftBank Chairman and CEO) and SoftBank's investment philosophy.
"…we respect the decision to pursue an independent strategy. We look forward to the results of the Snapdeal 2.0 strategy, and to remaining invested in the vibrant Indian e- commerce space," a SoftBank spokesperson said.
The deal, had it gone through, would have marked the largest acquisition in the Indian e-commerce landscape and created an e-commerce behemoth that would take on the might of Jeff Bezos-led Amazon.
Compared to a peak valuation of about USD 6.5 billion in February 2016, the talks had valued Snapdeal at about USD 1 billion.
The development follows Flipkart's revised offer of USD 900-950 million to buy its smaller rival. The final approval for the merger rested in the hands of Snapdeal shareholders, some of whom had raised objections to the contours of the deal, citing objections to differential payments to its investors. 
As per the deal, early investors, like Kalaari Capital and Nexus Venture Partners, would receive $60 million in addition to their new equity in Flipkart, while founders, Kunal Bahl and Rohit Bansal, would get a combined $30 million.
Shareholders including PremjiInvest had ticked off the Snapdeal board over differential payments to win over its larger investors for a fairly lower valuation.
The termination of merger talks now raises question marks on SoftBank's equity infusion into Flipkart. The sale of Snapdeal would have seen SoftBank making an equity infusion in Tiger Global-backed Flipkart after the completion of the deal.