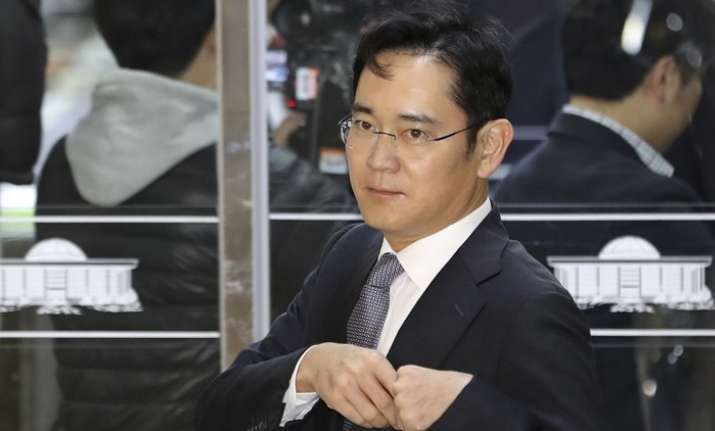 Lee Jae Yong, the vice president of Korean smartphone giant Samsung, was given a $5 box meal for lunch and was quizzed for 22 hours over his role in a massive corruption scandal involving impeached President Park Geun-Hye.
Lee, who has a net worth of $6.2 billion and is the third-generation leader of the country's biggest conglomerate, left the South Korean special prosecutor's office on Friday morning in what appeared to be the same suit and tie he'd worn when he entered a day earlier.
The tall, bespectacled 48-year-old did not look visibly affected by the session, in which he was questioned by two prosecutors, including one nicknamed the "Chaebol Sniper".
He avoided reporters' questions and headed to a waiting car.
Lee was named a criminal suspect Wednesday in a widening probe into an influence-peddling and power abuse scandal engulfing Park and her close friend Choi Soon-Sil.
Choi is accused of using her ties to the president to coerce top firms into "donating" tens of millions of dollars to two non-profit foundations which Choi then used as her personal ATMs.
During the long questioning session, Lee took some rest and had a lunch box for lunch and Chinese noodles for dinner, a prosecutor texted journalists.
In South Korea it is not unusual for suspects and witnesses to agree to a lengthy questioning session in order to avoid being repeatedly summoned by investigators.