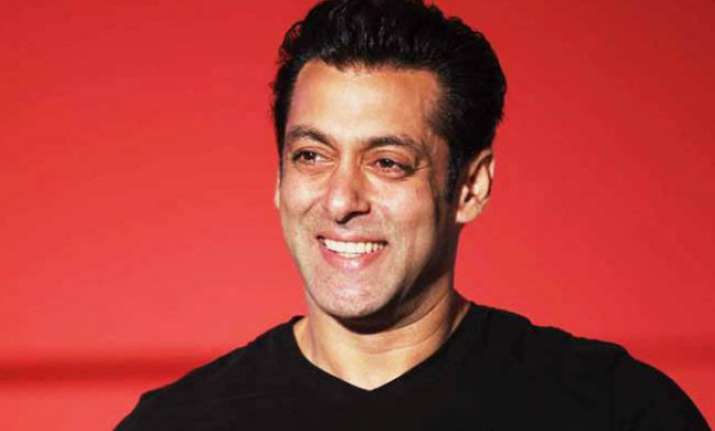 The undisputed king of the box-office has now turned his attention to India's burgeoning smartphone market. Reports have it that Salman Khan, popularly known as 'Bhaijaan' among his fans and followers, is planning a venture to capture the sub-Rs 20,000 smartphone market of India.
With hopes to capitalize on his popularity which has led to immense success for the Being Human clothing brand, the Bollywood superstar is scouting for investors for his new smartphone venture. According to a report in the Economic Times, Salman may hold a majority stake in the venture either directly or through his family.
The superstar is currently building an operational management team to be headed by a professional with leadership stints at Samsung and Micromax, ET quoted industry executives as saying.
The report adds that besides registering the 'BeingSmart' trademark for smartphones targeted at the entry-to-middle segment market, Salman has already selected the Chinese plant and initial phone models that will run on Android and cost below Rs 20,000.
Salman's foray into this highly competitive Indian smartphone market will pit it against the likes of Chinese giants like Oppo, Vivo and Xiaomi. As per the sources quoted in the report, the revenue generated through this venture will be directed to charity and social work that Salman undertakes through the Being Human Foundation.
As per the executives, BeingSmart smartphones will initially be sold online and later through strategic partnerships, besides being sold at Being Human stores. A small group of executives, along with members of the Khan family, are working out the details, the executives told ET.
Salman's foray to diversify into industries besides film production is similar to what Shah Rukh Khan has done. Salman Khan's Being Human brand is licensed to Mandhana Retail Ventures, which operates dozens of outlets in various cities selling fashion accessories and apparel.
The Indian entry-to-middle segment of the Indian smartphone market is growing enormously, though it is largely dominated by Chinese players. In the fourth quarter of 2016, Chinese brands contributed to 46 per cent of the total smartphone market with no Indian brand figuring among the top five smartphone rankings, a research report by Counterpoint said.