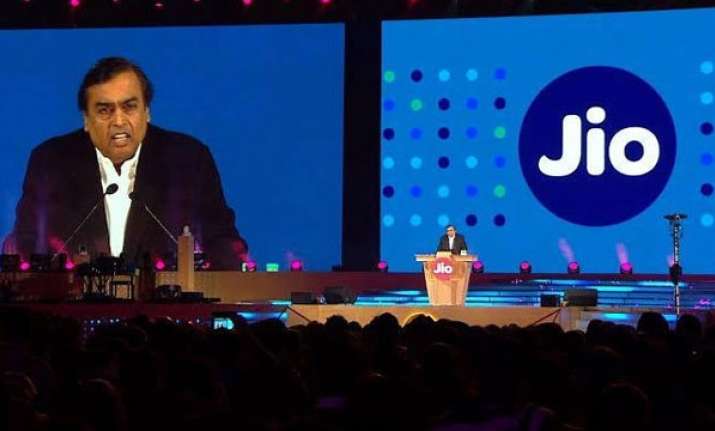 The data plans of Mukesh Ambani's highly ambitious venture-Reliance Jio-is already sending jitters in the highly competitive telecom market.
The richest man of India today broke down the eagerly awaited tariff plan of his most ambitious venture till date. It will be the world's biggest startup with an investment of Rs 1,50,000 crore,
The RIL chairman said his company will not be charging for voice calls at all (for a limited time), and it will charge a tenth of what its competitors are charging for 4G data. Starting Monday, anyone can sign up for Reliance Jio services - and no charges will apply till December 31.
Jio logo is actually a mirror image of the word 'oil', reflecting in a way Reliance's journey from oil drilling to data mining.
Currently, RIL may not rake in much profit from the ambitious project but could make Reliance the most comprehensive provider of telecom and internet services across India in the long term.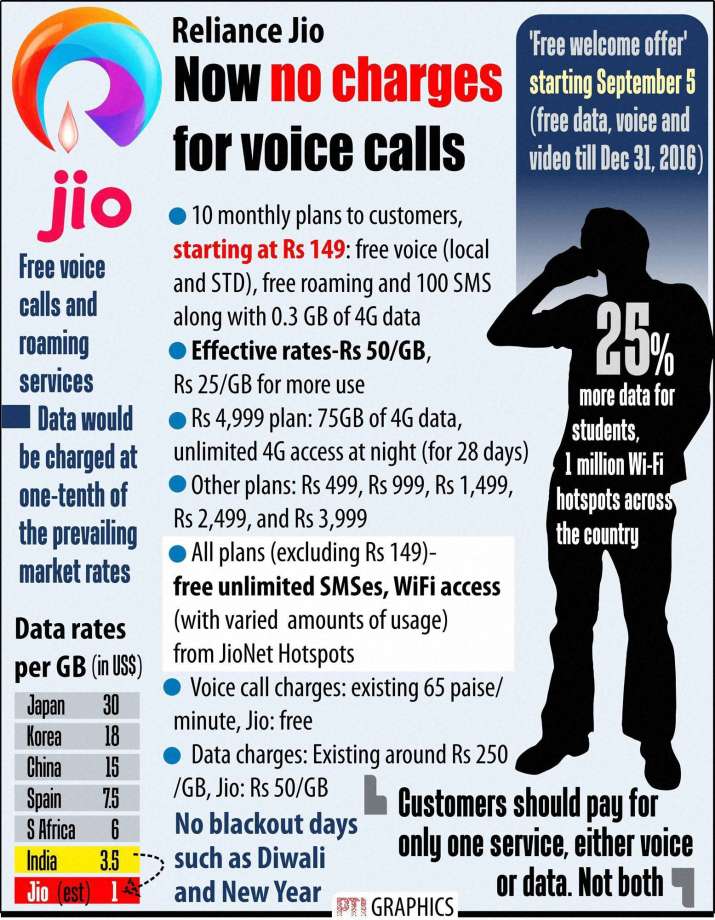 Here are the key takeaways from Mukesh Ambani's speech during the Reliance AGM:
* All voice calls to be free; no Jio customer will have to pay for any voice call between September 5 and December 31. This follows the principle that the customer pays for only one service, either voice or data, not both. "Jio will never charge for voice," said Ambani.
*  Roaming charges for Jio customers will be 'zero' within India
* Special for students: Anyone with a valid student ID card will get 25 per cent more data on Jio.
* The base 4G LTE data rate on Jio will be one-tenth of other players - at Rs 50 per GB
* 10 4G LTE data plans to choose from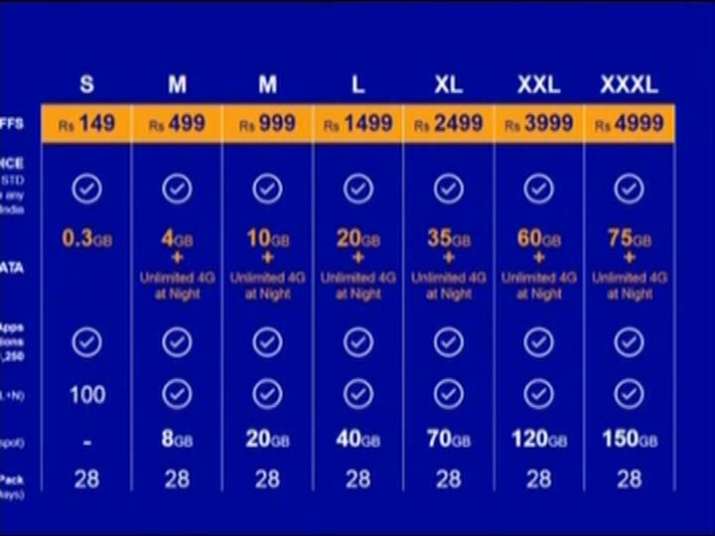 * A peak download speed of upto 135 MBPS on the Jio network
* The company also announced "super-affordable" handsets under the LYF brand starting Rs 2999.
* With Jio TV, any time is prime time. It will have more than 300 live channels with access to any programme aired the previous week
* Jio's app booking, worth Rs 15,000 for an annual subscription, will be available free for all active Jio customers till December 31, 2017
* 4G-enabled smartphones to be launched at Rs 2,999 under its LYF brand
*  Jio network not only supports 4G but is 5G and 6G ready too.
* Jio will not follow the industry practice of blackout days. On Diwali or New Year, operators charge double rate to message; that won't happen on Jio.
* Jio SIM cards to be issued on Aadhar-based eKYC or paperless CAF as well