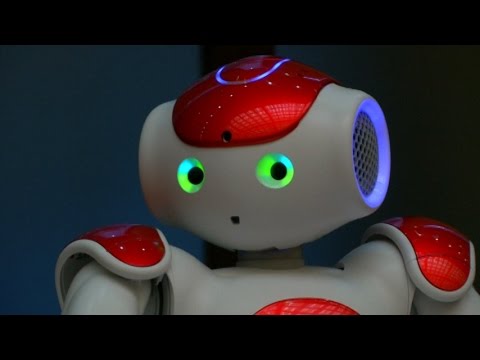 Your may be in for a pleasant surprise the next time you visit HDFC bank. In an attempt to match up with its Japanese counterparts, India's second largest bank HDFC has decided to go launch humanoids that may soon greet visitors to its bank branches. 
According to a report in the Times of India, the inspiration behind the launch of HDFC's 'Project AI' (artificial intelligence) is a robot named Nao Pepper, launched by Bank of Tokyo-Mitsubishi last year.
As per reports, HDFC plans to first deploy the robot at one of its branches in Mumbai first, one that does not deal with too many senior citizens who need personalised service.
Unlike Pepper, which analyses customer behaviour and provides a variety of services, HDFC Bank's first robot will perform a very limited role and will largely act as a receptionist.
The robot will greet a person entering the branch with options such as cash withdrawal or deposit, forex, fixed deposits and demat services which it will display on its screen. Once the customer makes the selection, a layout of the branch will appear on the screen with a "Take me there" option.
The bank is also planning to expand its initiative by adding voice recognition and facial recognition technologies and link it to consumer behaviour pattern, the TOI report said.