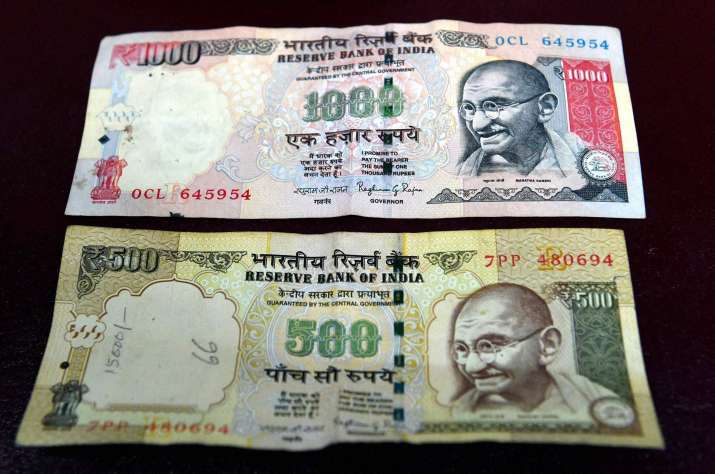 In a major assault on black money, fake currency and corruption, Prime Minister Narendra Modi today took the nation by surprise as he announced that the currency notes of Rs 500 and Rs 1000 will not be considered a legal tender from midnight.
The move by the government is aimed at curbing the counterfeit notes which are aiding terror activities from across the border.
The sudden announcement is bound to create a panic situation across the country.
However, PM Modi has done his home work before making the announcement as he ensured that no citizen would lose even a single penny.
Here are the steps announced by Shri Narendra Modi through which you can ensure no loss for yourself:
1. You can deposit old Rs 500 and Rs 1,000 notes in banks/post office accounts from November 10 till December 30, 2016, without any limit. 
2. You can exchange Rs 500/Rs 1,000 notes at any bank, post office or sub post office, showing ID proof, till November 24, 2016. The limit for this is Rs 4,000.
3. New Rs 500 and Rs 2,000 notes will be made available from November 10.
4. ATMs will not work on November 9 (Wednesday), and in some places on November 10. Also, banks will be shut on November 9 (Wednesday), in order to facilitate the changes.
5. Withdrawals from ATMs will be limited to Rs 2,000/day per card. This will be raised to Rs 4,000 later.
6. There will be a limit on withdrawal from banks and post offices to Rs 10,000 a day, and Rs 20,000 a week. The limit will be raised in the coming days.
7. For 72 hours, the following services will accept Rs 500/Rs 1,000 notes:
* Government hospitals, railway ticket booking counters, government buses and ticket counters at airports
* Petrol, diesel and gas stations authorised by public sector oil companies
* Consumer cooperative stores authorised by state or central government, milk booths authorised by state government and crematoria and burial grounds