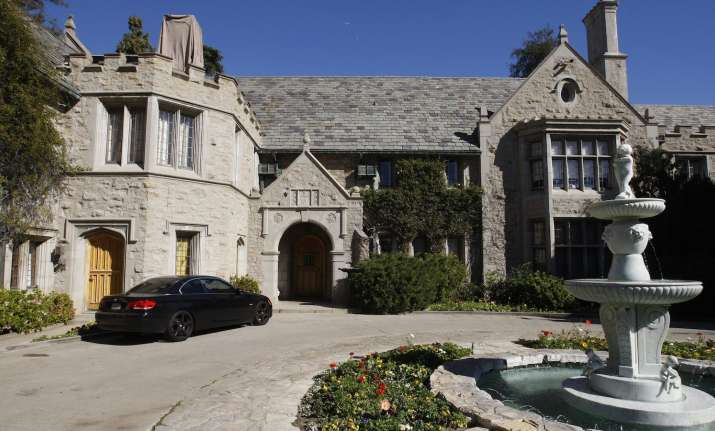 Los Angeles: The famous Playboy Mansion, the home of Playboy magazine founder Hugh Hefner, and host to numerous theme parties for several years now, has been sold. The Playboy Mansion boasts 12 bedrooms, a wine cellar, separate game house, gym, hoe theatre, tennis court, swimming pool, an official zoo license and a pet cemetery. 
The property has been sold to Daren Metropoulos, principal at private-equity firm Metropoulos & Co. which owns the makers of the famous US cakes Twinkies, and also happens to be the neighbour of Hefner. He is currently in contract to purchase the property. The 32-year-old business tycoon has reportedly bought the infamous home of the 90-year-old celebrity pornographer Hugh Hefner for about Rs 1,334 crore. Daren currently lives in a mansion next door which is worth Rs 120 crore. 
Hefner, owner of the Holmby Hills estate in southern California, will however be permitted to continue living there for the rest of his life. 
Daren Metropoulos is the son of C. Dean Metropoulos who was once the owner of Pabst Brewing Company. Though Metropoulos declined to disclose the purchase price, the property was valued at Rs $200 million (about Rs 1,334 crore) when it was listed for sale earlier this year. 
"We can confirm that the Playboy Mansion is in escrow with Daren Metropoulos as the buyer," a Playboy Enterprises spokesperson told The Guardian. 
"Due to confidentiality restrictions, we are not able to comment on any specifics, including what contingencies need to be cleared to close the sale," he further added. 
The lavish mansion was built in 1927 and purchased by Playboy Enterprises in 1971 for about Rs 6.5 crore, making it the most valuable real estate deal in Los Angeles at that time. 
Metropoulos, whose private-equity firm Metropoulos & Co bought Twinkies owner Hostess Brands, is not new to the mansion. In 2013, he along with his brother Evan hosted a party with the famous wrapper Snoop Dogg in the mansion's grounds. The castle's owner Hefner and Plaboy bunnies were also present in the party.