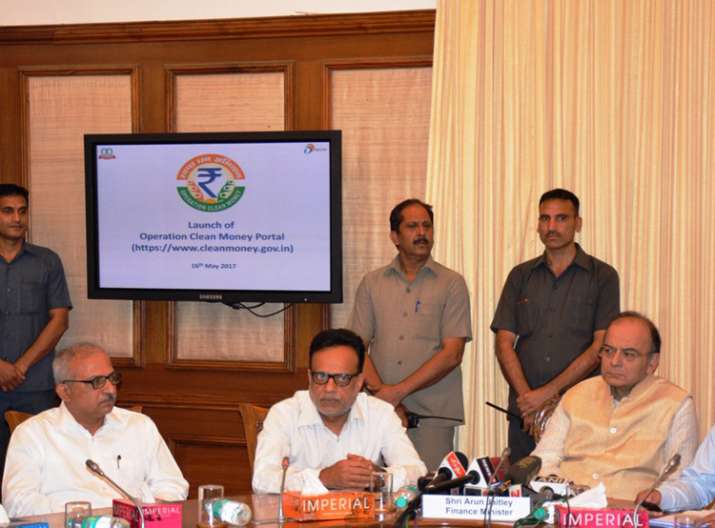 In its continuing campaign against black money, the government on Tuesday launched a website which will provide details of raids besides rating defaulters in various categories from high risk to very low risk. The names of the offenders will also be put online.
'Operation Clean Money' website was launched by Finance Minister Arun Jaitley at an event here. 
Speaking during the launch, Jaitley said the demonetisation drive last year sent a message that hiding such wealth was not easy anymore and people indulging in such activities are not safe.
"The demonetisation drive sent a message that it was no longer safe to deal with excessive cash, tax evaded money. Post-demonetisation, personal income tax return filing has gone up due to ownership of unanimous money being identified. Digital transaction and tax collection has improved while deals in cash have come down after demonetisaion," Jaitley said.
The government started demonetisation drive on November 8 last year to root out black money and counterfeit Indian currency. Rs 1,000 and Rs 500 notes, amounting to over 86 per cent of currency in circulation, was recalled under the drive. 
After the last date to deposit the demonetised currency, the Income Tax Department initiated 'Operation Clean Money' identify and verify large cash deposits made during the period November 9 to December 30, 2016. 
The website www.cleanmoney.gov.in will provide all the details of the action taken during the operation.