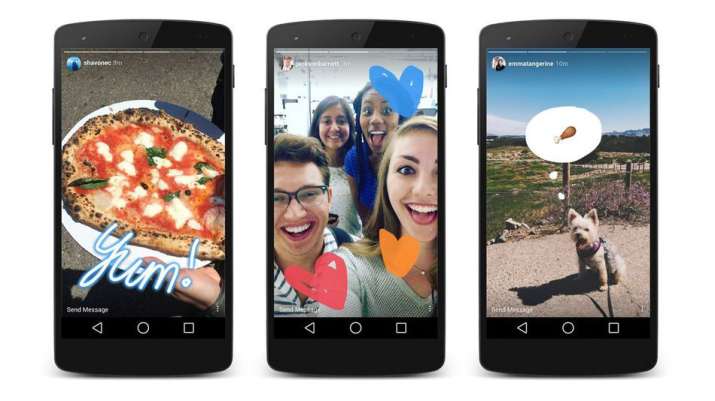 Instagram users can now zoom in and out using just one hand while recording videos, thanks to a new update by the Facebook-owned photo-sharing app.
The latest update is being viewed as yet another copy of a Snapchat feature after the rollout of Instagram's "Stories" format that clones Snapchat`s popular Stories feature. This feature let users draw on images/videos and present them as a slideshow which other users can view at their own pace within 24 hours of its creation.
After the latest Instagram update, a user simply needs to tap and hold on the record button and swipe upwards/downwards. This will zoom in or out of the video accordingly.
Also, the update includes improvements for Story feature and fixes for bugs.
"You can zoom back out by dragging down. This is exactly how zooming works on Snapchat," tech website Mashable.com reported.
The Instagram update also added the ability to switch between the front- and rear-facing cameras mid-recording by double-tapping on the screen.
Instagram is also giving its users the ability to natively add text, stickers and drawings to photos in the story.
Users will see stories from people they follow in a bar at the top of their feed -- from their best friends to their favourite popular accounts.
When there`s something new to see, their profile photo will have a colourful ring around it.
Unlike regular posts, there are no likes or public comments on Instagram's "Stories".
(With IANS inputs)